You deserve to look and feel your best.
Taking steps toward refining and rejuvenating your appearance is a personal Journey. The benefits of liking what you see in the mirror and improved self-confidence can dramatically impact your life. Cosmetic surgery cannot only boost your self-confidence but help you to look as young as you feel.
At WVU Medicine Plastic Surgery, our primary goal is to give our patients the choice and opportunity to look and feel their very best.
If you are considering cosmetic surgery, we have an experienced team and a wide-range of surgical options to meet your needs. Our cosmetic surgery program is home to some of the best plastic and reconstructive surgeons, who understand and use the most cutting-edge surgical techniques.
Procedure Options
Our highly trained, board-certified surgeons specialize in all aspects of cosmetic surgery including:
Body contouring
Non-surgical body procedures
Our goal is to help you realize your dreams while providing you the best possible care.
---
Contact Information
Appointments and Directions
855-WVU-CARE 855-988-2273
1 Medical Center Drive
Physician Office Center
Morgantown, WV 26506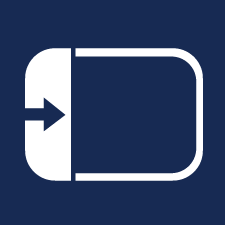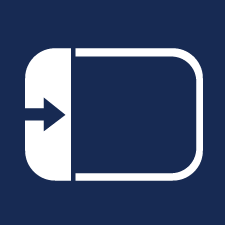 On the map, click on the icon to display all locations.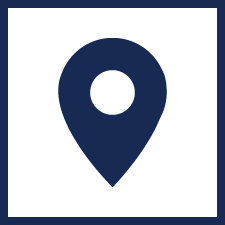 Click on a location for details.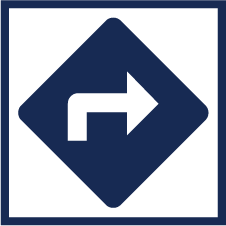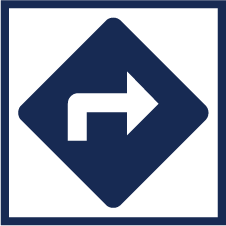 Once you select a location, click the directions icon. Google maps opens and allows you to enter your address for door-to-door directions.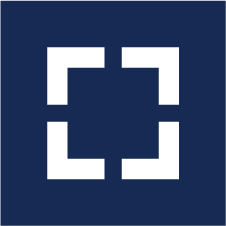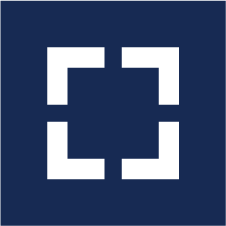 Click the view larger map icon to open directly to Google maps.
Liposuction is best known as a fat removal procedure, but it is also used to enhance to refine the results of other cosmetic procedures.
Many people have liposuction, it works well for both men and women, and it allows for detailed improvements and body contour.
The procedure works perfectly for people with localized fat deposits and have good skin tone. For people with loose, sagging skin, or who want to lose a significant amount of weight, liposuction offers only limited results.
The best candidates for liposuction include people who:
Have excess fat deposits on their neck, chest, stomach, hips, or thighs
Have areas that are out of proportion with the rest of their body
Have good skin elasticity without sagging
Are near or at their desired body weight
Liposuction removes fat cells from the body that do not grow back. The procedure is performed on an outpatient basis with several options available:
Suction assisted liposuction
Tumescent
Ultrasound assisted
With proper care, the results can last permanently. However, considerable weight gain after the surgery may change your appearance because the body and stores excess fat and other locations.
Tummy tuck surgery is popular with both men and women. Surgeons tighten abdominal muscles, remove excess sagging skin, and shape a firmer, flatter abdomen.
The best candidates for the procedure are people who are: in good health, non-smokers, and near or at their ideal body weight. Abdominoplasty surgery is an option if:
 After weight loss your stomach lacks tone
Your abdominal skin and muscles are stretched and sagging
You have a belly regardless of how much you exercise
There are three abdominoplasty options available: mini, classic, and extended tummy tuck.
Mini-tummy tuck
This procedure is a great option if you have loose skin and stretch marks below your belly button. This is a shorter, less involved procedure with faster recovery time.
Classic (full tummy tuck)
Full tummy tuck surgery enhances the upper and lower abdomen, adjusting the entire abdominal wall, correcting roundness, and/or excess skin above and below the belly button. The procedure evens and flattens the abdomen and reduces the appearance of stretch marks.
Extended tummy tuck
The extended procedure improves the upper, lower, and sides the abdomen. The plastic surgeon removes excess or hanging skin from the top, bottom, and sides the stomach and tightens the abdominal wall.
Botulinum type A injections are common cosmetic treatments. These products are used to smooth wrinkles that form as a result of facial movements and expressions. The injectable products are commonly known as:
Botox cosmetic ®
Dysport®
Xeomin®
All three products contain the active ingredient botulinum toxin type A and address the same type of wrinkles or cosmetic concerns.
Botulinum toxin injections are non-surgical procedures and are typically complete during an office visit. The best product for your needs depends on your anatomy and the recommendation of your cosmetic surgeon.
The most commonly treated areas include:
Corners of the mouth
Wrinkles around the eyes or crow's feet
Forehead creases
Frown lines or glabellar lines
Following treatment, you will not see results immediately. This is expected. Depending on the patient, product used, and area treated, final results develop typically three to seven days after the treatment and last between three to six months.
Botulinum toxin type A is also used for other concerns, such as:
Reducing excess sweating under the armpits, on hands, or feet.
Softening vertical neck bands to give the neck a smoother appearance.
WVU Plastics offers a Botox/Juvederm/Restylene clinic from 12:30-5 p.m. on the first and third Wednesday of each month in the Surgical Specialties Office, located on the fourth floor of the Physician Office Center in Morgantown. The clinic is open to all who are interested. For more information or to make an appointment, contact Kim Groves at 304-293-1346.
Dermal fillers are popular and cost-effective facial rejuvenation treatments for looking younger without surgery or downtime. The products are gel-like substances injected beneath the skin and are used to restore lost volume, smooth lines and creases, enhance facial contours, and restore a more youthful appearance.
Some filler products are better suited for specific areas of concern. Fillers are categorized by the substances they are made from, and each is formulated to have certain texture, density, and injection depth. We use an assortment of FDA-approved products, including:
Before treatment, we will evaluate your areas of concern and review your medical history. You need to fully disclose your medical history because some allergies, skin and neurological conditions, or medications can negatively impact your health or results.
Depending on the product used and areas treated, you should notice results right away. The length of time the results last varies depending on the product to used, the area treated, and the individual. Hyaluronic acid fillers are the most temporary and are frequently recommended for first-time patients. Synthetic fillers tend to last longer because they're not absorbed by the body.
Skin resurfacing encompasses a variety of non-surgical treatments aimed at renewing and revitalizing skin with minimum downtime.
Skin resurfacing treatments help restore a younger complexion by removing the most damaged outer layers of skin to uncover healthier skin and encourage new skin growth.
Some skin resurfacing techniques include:
Chemical peels
Dermabrasion
Microdermabrasion
Laser skin resurfacing
Chemical peels
Chemical peels involve an acid solution applied to the skin surface that removes the outer layers of skin. For several days after treatment the skin layers peel away, revealing a smoother, younger-looking complexion.
Chemical peels can:
Brighten complexion
Eliminate skin growths or precancerous skin
Lessen or eliminate age spots, blotchiness, or discoloration
Minimize or remove acne scars
Smooth fine lines and wrinkles on the skin's surface
Tone and tighten skin
Depending on the treatment, the peel is classified as light, medium, or deep. The class refers to the layers of skin removed. Deep peels penetrate further into the skin. They are recommended for advanced aging, severe acne scars, or sun damage.
Dermabrasion
Dermabrasion is a powerful treatment that reaches deep into the skin surface. Either a wire brush and or a rapidly rotating burr removes skin from treated area layer by layer. Dermabrasion can affect skin pigmentation is not recommended for every skin type.
The procedure involves removal of skin layers to stimulate new skin growth. The procedure is flexible and used to:
Smooth skin appearance
Minimize vertical lip lines
Reduce lines and wrinkles
Remove acne scars or slightly tight and skin imperfections
Microdermabrasion
Microdermabrasion is another exfoliation technique that uses an instrument to remove damaged skin layers to uncover smoother, younger looking skin. Microdermabrasion can be used on the face, neck, hands, or body and is safe for all skin types. The procedure involves few side effects and no recovery time.
The procedure can:
Revitalize skin
Reduce mild acne scars or age spots
Minimize fine lines and wrinkles
Laser skin resurfacing
Laser resurfacing uses concentrated beams of light to repair skin tone, texture, and appearance. Laser resurfacing treatments are lasting, but results are not immediate. This process takes months for new skin and collagen production to mature, but the results are worth the wait.
Laser skin resurfacing improves skin by:
Tightening and stimulating collagen production
Reducing fine lines and wrinkles
Reducing redness discoloration or brown spots
Removing acne scars
Removing unwanted facial or body hair
Cosmetic procedures are not medically necessary and considered elective surgery. Therefore they are not covered by insurance.
The cost ranges for the following surgeries are:
Botox type injectable procedure: $200 to $1,400
Breast augmentation procedure: $4,000 – $10,500
Breast lift procedure: $4,500 – $10,000
Breast reduction procedure: $5,500 – $13,000
Brow lift procedure: $2,500 to $9,209
Eyelid lift procedure: $1,500 – $10,000
Facelift procedure: for $4,000 to $18,833
Injectable fillers procedure: $200 – $3,000
Liposuction procedure: $2,000 – $16,000
Male breast reduction procedure: $2,000 – $9,000
Neck contouring procedure: $1,200 – $10,000
Rhinoplasty procedure: for $4,500 to $12,271
Skin resurfacing procedure: $500 – $8,900
Tummy tuck procedure: $4,500 to $14,000
During your initial visit, your plastic surgeon will assess your physical condition and ask what you hope to achieve by having cosmetic surgery, as well as your expectations about the desired results.
We also need to know your medical history including:
Medical conditions that might cause complications during or after surgery

High blood pressure
Blood clotting issues
Diabetes

If you are taking medications or herbal supplements
If you smoke (If you are a smoker, you will need to quit one to two weeks before and after your surgery.)
If you will be having surgery, we will provide guidelines for you to prepare for the procedure.
Questions
Your decision to have cosmetic surgery is personal, and we want to guide you in making an informed decision. Below is a list of questions you may want to ask. Bring these, as well as any other questions to first your consultation.
How long will the process take, from start to finish?
What are my options for anesthesia?
Will I need to stay in the hospital over night?
What can I expect right after the procedure?
How much pain will I have following the procedure?
When can I resume normal activities?
When can I go back to work?
When can I start exercising again?
What are the possible side effects associated with this procedure?
How long will it take to notice full effects?
Will this procedure inhibit any future activities?
Cosmetic surgery results can last for years in age progressively. Nothing completely stops or prevents aging, but you can maintain a youthful appearance by living a healthy lifestyle and maintaining good skin care habits.
To keep your appearance looking best over the long-term:
Maintain a healthy stable weight
Nurture good nutrition and health habits
Develop and maintain a consistent, quality skin care regimen
Wear sunglasses
Wear sunscreen daily
Become or remain a non-smoker
Use non-surgical treatments, such as Botox®, fillers, or skin resurfacing as touch-ups
Other Considerations
Before considering plastic surgery, it may be wise to complete important undertakings, such as having children or losing significant amounts of weight. You will be able to enjoy the results of your surgery by accomplishing your dreams and goals prior to undergo and cosmetic procedures.