WVU Sports Medicine gets you back in the game
WVU's Sports Medicine Center cares for athletes of all levels, from weekend warriors to competitive college team members. We work to get every patient back to their highest level of activity possible – whether that means returning to a two-mile, daily jog or reporting for practice with the Mountaineers.
Our physicians manage sports-related injuries and medical conditions that include muscle and joint pain, sprains, and concussions. We also treat and help manage illnesses such as asthma and diabetes that can affect performance. We provide evaluations for clearing athletes to return to their sport following illness or injury.
As a part of the WVU Medicine family, the WVU Sports Medicine Center has access to specialists from multiple disciplines, including orthopaedics and experts from the WVU Spine Center.  Individuals with sports injuries have same-day access to our services, which are available around the clock, seven days a week.
Our physicians have expertise evaluating and treating musculoskeletal injuries using a wide variety of rehabilitative techniques. Not only do we manage injuries and medical conditions in athletes and performers, including muscle and joint pain, sprains, and concussions, but we treat and help manage illnesses, such as asthma and diabetes, that can hinder performance. We also provide evaluations for clearing athletes to return to their sport following illness or injury.
Appointments and Directions
855-WVU-CARE 855-988-2273
WVU Medicine Sports Medicine Center – University Town Centre
6040 University Town Centre Drive
Morgantown, WV 26501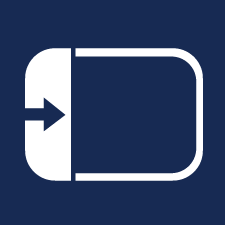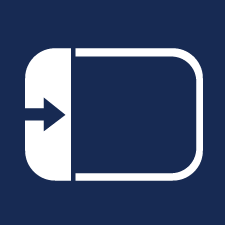 On the map, click on the icon to display all locations.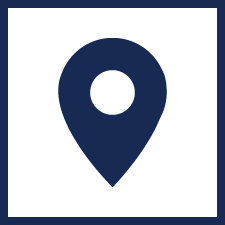 Click on a location for details.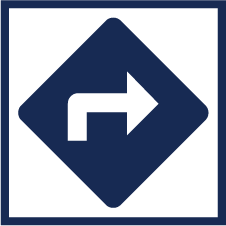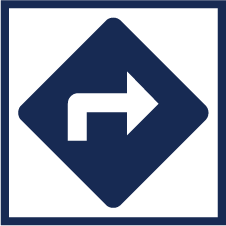 Once you select a location, click the directions icon. Google maps opens and allows you to enter your address for door-to-door directions.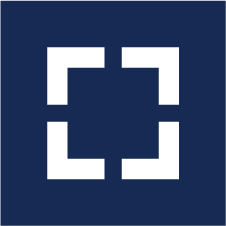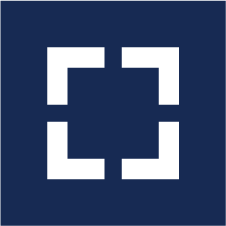 Click the view larger map icon to open directly to Google maps.
Sports and performance injuries are as varied as the range of activities involved.
Many problems can be solved using rehabilitation and simple strengthening exercises. But we have a complete range of rehabilitative and surgical options, including arthroscopic and minimally invasive procedures.
Hand/Upper extremities
Hand and upper extremity problems make up a large percentage of performance injuries, many of which occur from repetitive use or trauma. Our sports medicine specialists offer a complete range of hand, wrist, and elbow rehabilitation and teach proper conditioning and technique. Our orthopaedic surgeons are experienced in the latest treatments for traumas to these areas, including microvascular, arthroscopic, and reconstructive surgery.
We also provide comprehensive evaluation and treatment of hand and wrist disorders, including:
jersey finger (flexor tendon rupture)
mallet finger (extensor tendon rupture)
skier's thumb (rupture of ulnar collateral ligament of thumb)
scaphoid (navicular) fracture
carpal tunnel syndrome (median nerve impingement at the wrist)
biker's wrist (ulnar neuritis at the wrist)
Elbow
"Tennis elbow" is one of the more common upper extremity problems we treat. Other common elbow injuries are:
baseball or golfer's elbow (medial epicondylitis)
cubital tunnel syndrome (ulnar neuritis at the elbow)
distal biceps tendon rupture
Shoulder and Collarbone
The shoulder has the greatest range of motion of any joint in the body, and its function affects almost every activity. If specialized rehabilitation doesn't help, we can perform minimally invasive or total reconstructive surgery.
Common shoulder problems we treat include:
broken collarbone
dislocated shoulder
fractured clavicle
frozen shoulder
rotator cuff tears
separated shoulder
shoulder impingement
shoulder sprain
Head/Concussion
Concussions are most common in contact sports such as football, but concussions and head injuries can occur in any sport or activity. In fact, among children 14 and younger, football is a distant second to cycling in average head injuries per year.
Our experts can consult with neurologists neurosurgeons to compare an athlete's brain function before and after a suspected concussion and make safe return-to-play decisions.
Foot and Ankle/joint
Acute ankle injuries — sprains, bone fractures, and joint dislocations — are the most common sports injuries. When possible, our experts can teach rehabilitative techniques that will heal and strengthen the joint. In cases of severe injury, our surgeons can perform surgery to repair damaged ligaments or total reconstructive surgery. We can also consult with WVU podiatrists for unusual or complex cases.
The foot and ankle problems we treat include:
achilles tendonitis
ankle fracture
ankle sprain
foot fracture
heel pain (plantar fasciitis)
toe fractures
toe sprain
turf toe
Knee/hip/leg
We specialize in knee and hip replacement, using the latest devices and techniques. Many knee-, leg- and hip-related performance injuries are muscle-related or ligament-related strains or inflammation, which can cause pain and reduce movement. We treat knee, leg, and hip problems using rehabilitation, medication, and surgery.
Knee problems we treat include:
anterior cruciate ligament injuries (ACL)
sprains
kneecap bursitis
meniscal tear
patella tendinitis
posterior cruciate ligament injuries (PCL)
Hip problems we treat include:
hip pointer (contusions)
stress fracture
osteitis pubis (muscle pulls)
snapping hip syndrome
traumatic hip subluxation and dislocation
arthritis
Leg problems we treat include:
calf strain
femur fracture
shin splints
anterior compartment syndrome
Spine, neck, and back
With a goal of alleviating pain and restoring function, our specialists provide comprehensive diagnosis and pain management of spinal problems, such as herniated discs, pinched nerves, neck pain, and low back pain.
We work with the patient to determine the best course of action, whether it's minimally invasive surgery, traditional surgery, or non-operative management of the problem. We also have access to specialists in other disciplines who can help tailor a course of treatment to each patient's specific needs. The WVUH Spine Center, operated jointly by the departments of Orthopaedics and Neurosurgery, combines the expertise of WVU neurologists, orthopaedic specialists, neurosurgeons, pain management physicians, and rehabilitation services to target every patient's particular problem and provide optimal treatment.
Spine, back, and neck problems we treat include:
herniated discs
spinal cord injuries
osteoarthritis
sciatica
scoliosis
trauma
fibromyalgia
lumbar problems
Hernia/pulled groin
Activities that require a lot of bending over and leaning forward can lead to sports hernia, also known as athletic pubalgia. Anti-inflammatory medicines (such as ibuprofen) or physical therapy are the first options we try. If those don't relieve symptoms, surgery can be performed.
Asthma/illness, and nutrition
Our experts have experience diagnosing and treating exercise-induced asthma, heat-related illnesses, and chronic infections in children and adults.
In many cases, we can prescribe a medication that can be used during your activity.
We also provide guidance on nutrition for sports performance.
Physical examinations
We perform complete physical examinations for athletes of all ages to identify historical or physical factors that may predispose the athlete to injury.and to assess athletic and physical fitness. Along with an overall health assessment, we evaluate musculoskeletal fitness.