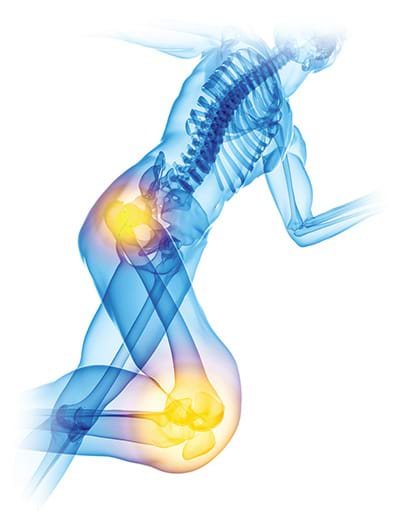 The WVU Medicine Center for Joint Replacement offers a variety of comprehensive solutions for people with chronic joint pain caused by arthritis. Our specialists provide the entire continuum of joint replacement care – from non-surgical treatment and primary joint replacements to revision surgeries.Our goal is to make the total joint replacement experience as worry free for your patients as possible.
We were the first facility in West Virginia to offer robot-assisted total hip arthroplasty, and we offer almost every possible surgical treatment for adult and pediatric reconstruction, including the following:
Minimally invasive hip and knee replacement
Makoâ"¢ Robot-Assisted Hip and Knee Replacement
Direct anterior total hip replacement
Patient-specific partial and total knee replacement
Accelerated recovery program
Same-day total joint replacement
Complicated revision for total joint replacement
Comprehensive program for total joint infections
Learn more: WVUMedicine.org/jointcenter
For questions or to refer a patient, call 855-WVU-CARE.