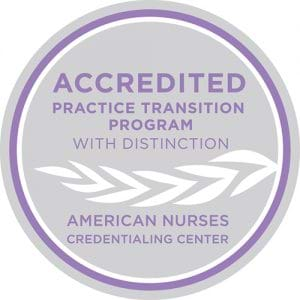 We recognize the critical role registered nurses have in our organization, especially with the expansion at J.W. Ruby Memorial Hospital, our flagship hospital in Morgantown, West Virginia. We are offering lodging accommodations to those registered nurses who live out of the area but commute to work at Ruby Memorial. Those eligible nurses can elect to work their shift(s) and stay in town free of charge.
The WVU Medicine nursing culture reflects innovation, quality care delivery, and nursing excellence. Our nursing care demonstrates the sophistication of evidence-based practice through credible nursing research.
As the only Magnet-designated hospital in West Virginia, WVU Medicine-WVU Hospitals' nursing staff is dedicated to continued excellence in all aspects of the profession. Read WVU Medicine inaugural Magnet Nurse of the Year Vicki Chase's story.
A philosophy of caring for our patients and also caring for each other is demonstrated in our core values, making WVU Medicine a rewarding place to work. And as WVU Medicine is expanding, our team is growing.
Please explore the positions that are currently available. New opportunities are added regularly. Thank you for your interest in WVU Medicine.