At Reynolds Memorial Obstetrics & Gynecology, we're dedicated to providing comprehensive health services to women of all ages. From a young woman's first visit, through family planning, pregnancy, childbirth, menopause, and more, our board-certified obstetrician and gynecologist provides attentive, compassionate care.
Services include:
Preventative health maintenance
Gynecological services
Care for gynecological disorders
Routine obstetrical care
The clinic is located on the 3rd Floor of Reynolds Memorial Hospital. To schedule an appointment, call 304-843-1100.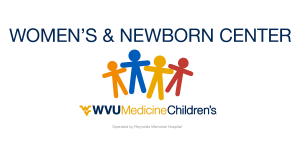 Reynolds Memorial Hospital recently re-opened its labor and delivery unit. The Women's & Newborn Center is an extension of WVU Medicine Children's, with access to all of the same resources, including telemedicine to connect to sub-specialists. Reynolds is now the home base for women and children in the Northern Panhandle.