The WVU Rural Family Medicine program at Harpers Ferry coordinates with several hospital and medical centers in the eastern panhandle to give each resident extensive experience in rural health care. In addition to Harpers Ferry Family Medicine residents train at Jefferson Medical Center, Berkeley Medical Center, the Veterans Affairs Medical Center in Martinsburg, WV and several specialty clinics.
Harpers Ferry Family Medicine

The focal point of learning experience is the state of the art medical center located in the small community of Bolivar. Harpers Ferry Family Medicine is staffed by WVU Eastern Division faculty and residents. It is the largest primary care practice in Jefferson County, with more than 33,000 patient visits per year from the diverse population in the surrounding Shenandoah Valley. Physicians at Harpers Ferry provide quality full spectrum healthcare for their patients from prenatal through end of life care.
As the center of healthcare services and education in the region, Harpers Ferry Family Medicine is an ideal place for residents to hone their outpatient family medicine skills. In addition to more than 10 board certified family medicine physicians, Harpers Ferry also employs a behavioral health practitioner, three pediatricians, certified physician's assistants and a pharmacist. The practice has EMR and models innovative patient instruction techniques. Residents have the opportunity to follow patients throughout all three years of residency.
Jefferson Medical Center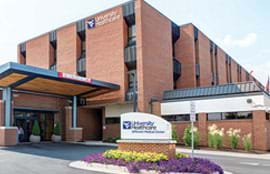 Jefferson Medical Center (JMC) is the primary hospital training site for Rural Family Medicine resident physicians. JMC serves a rural county of approximately 50,000 residents.  Services of this 25 bed critical access hospital include a 24 hour level III emergency department, a 5 bed critical care unit, radiology, an obstetrics unit, surgical services and outpatient rehab services. The hospital uses electronic medical records. A full time family medicine hospitalist and local primary care physicians provide basic support with excellent subspecialist back up in general surgery, women's health, obstetrics and orthopedics.
Berkeley Medical Center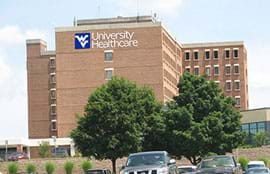 Berkeley Medical Center is a community hospital in Martinsburg, WV about 15 miles from Harpers Ferry. It has a large primary care base and serves residents of Berkeley, Jefferson and Morgan counties. BMC also offers a broad spectrum of medical, surgical, obstetric, pediatric and inpatient mental health services. Several clinical rotations are held at BMC under the direction of clinical faculty in pulmonary medicine, oncology, ENT, general surgery, cardiology and orthopedics.
Veterans Affairs Medical Center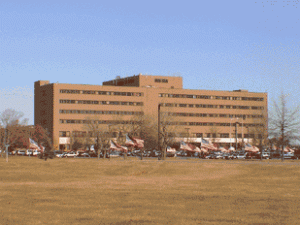 The Veterans Affairs Medical Center in Martinsburg, WV is a 739 bed regional center serving more than 129,000 veterans in mid Atlantic rural communities. The geriatric and palliative care team models state of the art multidisciplinary geriatrics care which provides WVU rural family medicine residents rotations in geriatrics and behavioral health.