University Pediatric Associates
loading...
---
Comments
loading...
Tara Stitely
Office Supervisor
Brandee Lyons
Business Manager, Primary Care Department
Jennifer Gamino
Assistant Administrator, Primary Care Department
Q.  What are your office hours?
A.  Our office hours are 8:30am – 5:00pm.  We are closed for lunch from 12:00pm – 1:00pm daily.  We have an emergency nurse line that is available during our non-regular business hours for questions.  If you need to make an appointment, you will need to call during regular business hours. For same day sick appointments, it is best to call early in the morning.
Q:  Up to what age do you care for patients?
A:  Generally we provide pediatric care to infants, children, adolescents and young adults up to the age of 21 years as long as they are dependents of their legal guardians and in school/college.
Q:  Are you taking new patients?
A:  Yes, the practice has certain doctors that are accepting new patients if they are less than 17 years old.
Q:  How often should my child see a pediatrician?
A:  It is important to schedule well child exams regularly.  These routine exams provide the best opportunity for the doctor to observe the progress of your child's physical and mental growth and development.  This is also a good time to detect problems through screening tests and to provide immunizations.  Well child visits are strongly recommended as part of the preventive pediatric care.  The American Academy of Pediatrics recommends the following schedule for routine well child visits:
3-5 days old
2 weeks
1 month
2 months
4 months
6 months
9 months
12 months
15 months
18 months
24 months
36 months
3 years
And once every year thereafter
Q:  Why does my child need to receive vaccinations?
A:  Immunizations are a series of shots given to children at different ages to help ward off serious, and potentially fatal, childhood diseases.  For more information please review the questions and answers from American Academy of Pediatrics.
Q. What if my child only needs a vaccine?
A. We can schedule a nurse visit appointment for your child to receive their immunization.
Q.  Will my child always see the same doctor when they come to the office?
A.  For well child visits and most sick visits each pediatrician will care for their own patients.  However, it is possible that due to emergencies or full schedules that one of the other pediatricians may see your child.
Q.  How far in advance should I schedule my next well child check-up?
A.  If you have a new baby you should call the office the day after your discharge from hospital to schedule an appointment.  For other well child visits, certain providers have busier schedules than others and can be booked for several months.  It is best to set up your child's well child check-up at least 2-3 months in advance.
Q.  What should I do if I forget or need to reschedule my appointment? What if I am late to my appointment?
A.  We have an automated system that will notify you of your appointments two days in advance.  If you are unable to keep your appointment please notify our office in advance so other patients who may need to be seen can be accommodated.  We ask you arrive 15 minutes prior to your appointment time.  If you are late to your appointment, you may be asked to reschedule for another time.  Walk-ins will not be seen immediately. You will be scheduled at the next available appointment.
Q.  How do I get a prescription refilled?
A.  Please call the office and press number __ , the prescription refill line to get a prescription refill.  You will need to leave a message with your child's name, date of birth, name of the medication and dosage,  and pharmacy name, along with a telephone number in case we need to contact you.    Most requests will be taken care of by 5:00 pm the next business day after you call.  Please note:  stimulant medications used to treat ADD or ADHD cannot be called into the pharmacy.  These medications must be picked up at our office.  Please monitor your child's supply and call approximately one week prior to your child running out of the medication.  This will insure that your physician is available and has enough time to review your child's chart and write a new prescription.  Regular ADD/ADHD office visits will be required to refill these medications.
Q.  How can I receive a copy of my child's medical record?
A.  If you need a copy of your child's immunization record, please call to request it.  If you will be transferring to another physician's office, please come by to fill out our medical record release or print off the form here.
Q.  How do I get a form filled out for daycare, school or sports?
A. We ask that you try to bring these forms at your well child visit for our nurse to fill out.  However, if it is not time for a well visit, we can fill the form out for a $15 form fee charge.  Please come in and fill out our form for request and allow one week for your form to be completed.
Q.  Do you take my insurance?
A.  We will file a claim with any insurance company; however, some insurance companies will not pay if we are not in their network or our physician is not elected as your primary care provider. If you are not sure if we are in your plan, the best thing to do is contact your insurance company and ask them if we are in your plan.  If your insurance plan requires a primary care provider (PCP) you will need to make sure you have one of our doctors listed.  You will be asked to call and make any changes prior to your child being seen by a doctor or your appointment will be rescheduled.
Q.  What if I need a referral to see a specialist?
A.  Most insurance companies will require you to see your primary care provider prior to being referred to a specialist.  Referrals are normally ready within 3 business days depending on the complexity and requirements of your insurance company.  Please note that if you chose to go out of network with your specialist this may take longer and may not get approved at all.  We encourage you to stay within network to make an easier process. Some insurance companies require prior authorizations which can be a timely procedure.  Our referral specialist will keep in contact with you throughout the process.
Please Contact our Office to Make an Appointment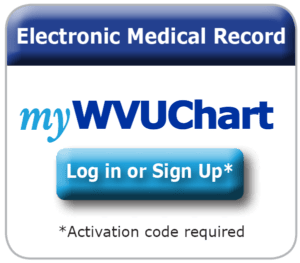 Hours:
Mon – 8:30AM – 5:00PM
Tues – 8:30AM – 5:00PM Scheduled Appointments Available After 5PM
Wed – 8:30AM – 5:00PM
Thurs- 8:30AM – 5:00PM Scheduled Appointments Available After 5PM
Fri – 8:30AM – 5:00PM
Closed for Lunch 12:00 PM to 1:00 PM
2000 Professional Court
Martinsburg, WV 25401
(304) 263-8853
Fax: (304) 263-6178
Pediatrician, Department of Family Medicine - Eastern Division; Assistant Professor, Department of Pediatrics
View Profile
304-263-8853