WVU Medicine Children's will hold its 20th annual Kids Fair on Saturday, April 7, from 10am to 3pm at the Morgantown Mall. The event will focus on helping kids get on track now to make healthy choices for a lifetime of good health.
This year's fair is themed "Build a Healthy You." Many of the fair's 56 exhibitors, in a kid-friendly way, will teach children daily health habits. Puppets will demonstrate how to properly brush and floss. Kids will learn how to make smart, nutritious food choices. And they'll be encouraged to get moving and stay active!
Kids will learn about the dangers of tobacco use, as well as how to be good stewards of the environment and their community. And many exhibitors will showcase safety practices.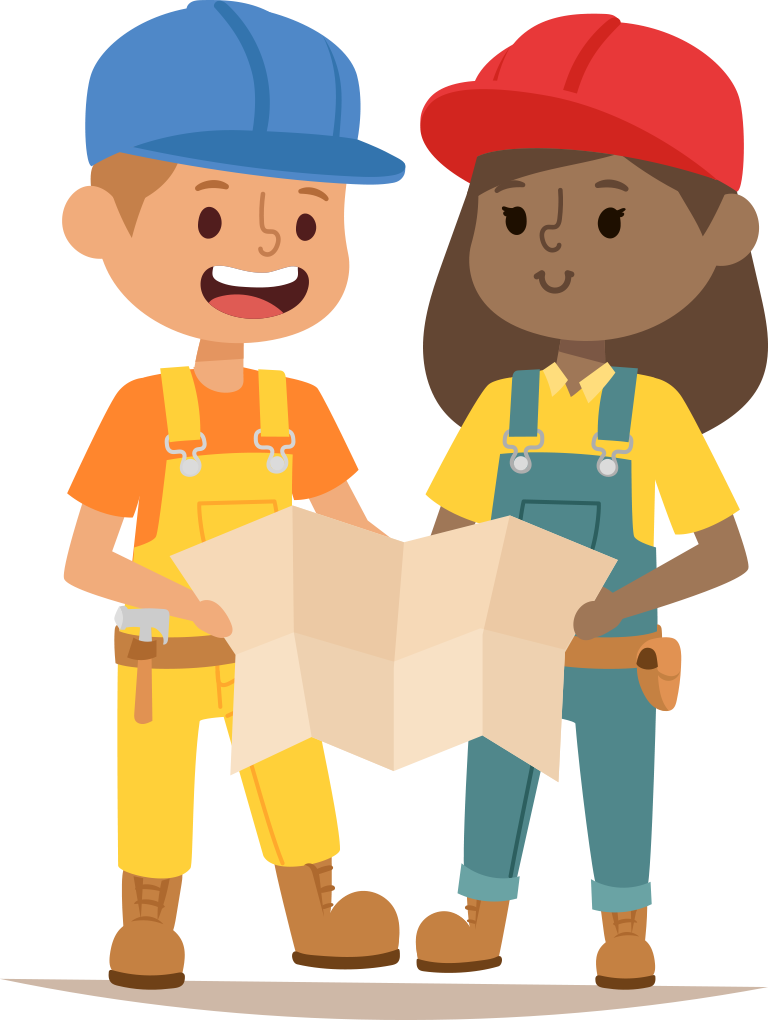 Don't forget to dress up in your favorite construction gear and work wear!
What you'll discover at the Kids Fair:
Blueprint for good health
(Free health and safety assessments)
Blood pressure
Bike helmet fittings (and giveaways)
BMI (body mass index)
Child seat safety
Developmental
Flexibility and strength
Glucose
Hearing
Lung function
Sleep apnea
Vision (for kids ages 3 to 5)
Groundbreaking activities
"Build a Safe Foundation" bike and street sign safety
"Build a Healthy You" photo booth
"Building Better Readers" game and book giveaway
"Construction Beam" balance challenge
"Construction Zone" brain-building games
"Healthy Bodies Under Construction" wheel of activities
"Mega Block" house construction
Meet our friendly character crew
Alliance of therapy dogs
Cooper – WV Black Bears mascot
Monti – Mountaineer Bear
Musket – WVU Mountaineer's "little furry friend"
Smokey Bear
Woodsy Owl
Health and wellness architects
(WVU Medicine health professionals)
Tons of fun!
Ambulance tours
Arts and crafts
Bounce house
Entertainment
Kiddie carnival
Learn about trees and insects
Learn to brush and floss
Listen to your heart
Puppet shows
Raffles
Teddy bear clinic
How to build a healthy family
Family members not only share genetic traits but also daily habits. How we choose these seemingly small, routine practices in the short-term can have a big impact on our health and the health of our loved ones in the long-term. Lisa Costello, MD, a WVU Medicine pediatrician, shares some tips for raising the bar on your family's daily health goals.  READ MORE>>>
Primary Care Clinics:
MORGANTOWN
1 Medical Center Drive
6040 University Town Centre Drive
608 Cheat Road
2601 Cranberry Square
250 Retail Circle
FAIRMONT
100 Stoney Hill Road
1912 Locust Avenue
REEDSVILLE
14 Comfort Drive
WAYNESBURG, PA
1135 8th Street

Appointments: 855-WVU-CARE
Urgent Care Clinics:
MORGANTOWN
301 Suncrest Towne Centre Drive
Every day: 7:45 am-8 pm
390 Birch Street
Monday-Friday: 7:45 am-8 pm
Saturday: 9:45 am-4 pm
Sunday: Closed
Closed: Thanksgiving Day and Christmas Day
FAIRMONT
100 Stoney Hill Road
Every day: 7:45 am-8 pm
Dental Clinics:
MORGANTOWN
WVU Pediatric Dentistry Clinic
1 Medical Center Drive
Appointments: 304-293-6208
WVU Dental
451 Suncrest Towne Centre Drive
Appointments: 304-293-5831