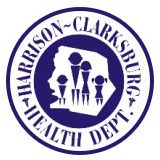 Local agencies partner to offer the COVID-19 vaccine to Harrison County
Harrison County Health Department and WVU Medicine are teaming up to offer a COVID-19 vaccine clinic for Harrison County. The vaccine clinic is appointment only. West Virginia residents and individuals that work in West Virginia are eligible for the vaccine.
For more information: https://dhhr.wv.gov/COVID-19/Pages/Vaccine.aspx
There is no charge for the vaccination, and one of the two FDA-approved vaccines will be administered – either the Pfizer or Moderna vaccine. As the COVID-19 vaccines become more widely available, these agencies plan to expand distribution to other age groups. In the meantime, they will follow guidance from the Centers for Disease Control and Prevention and the State of West Virginia regarding current eligibility and priority.
Schedule an appointment
The vaccine requires two doses – a prime and a booster. The second dose of the Pfizer vaccine is given 21 days after the first dose; second dose of Moderna vaccine, 28 days.
To schedule your vaccine appointment:
No walk-in appointments will be accepted. Appointment availability is based entirely on vaccine supplies; distribution is currently controlled by the state and federal governments. All patients and anyone accompanying a patient will be screened for COVID-19.
Note: Those who currently have COVID-19 are not eligible for the vaccine. Contact your primary care provider and obtain a COVID-19 test if you believe you have COVID-19 and have symptoms consistent with the disease. View our COVID-19 testing locations and days/hours of operation for more information.
Bring the following to appointment:
A protective mask (all patients must be masked to receive a vaccine)

A valid, state-issued West Virginia driver's license or identification card (or valid and unexpired US Passport or US Passport Card, along with a recent utility bill that includes a West Virginia address)

One family member or friend if you need assistance (all visitors must wear a mask)
Arrive no more than five minutes early for your scheduled appointment.
LOCATION
Harrison County Vaccine Clinic
Nathan Goff Armory
5 Armory Road
Clarksburg, WV 26301
DATES

Local agencies expect to host the clinic on an on-going basis. Please check back for details.