Home to board certified and internationally respected surgeons and pediatric providers, WVU Medicine Children's offers your patients the best care available. Our goal is to provide families with outstanding care and a positive experience.
Our highly trained specialists offer services at various locations around the state. If you are a community doctor and wish to make a referral to WVU Medicine Children's, our team will work with you to ensure you and your patients receive the best treatment possible.
Physician Liaison Service
Coordinating and improving patient care with community providers is of the utmost importance. Our physician liaisons serve as an essential contact for community providers who need information about WVU Medicine Children's.
If you would like to arrange a visit to discuss issues, areas of need, or have questions about the referral process, please contact: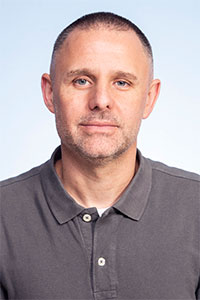 Robert Vincent
WVU Medicine Children's
WVU Medicine Obstetrics and Gynecology
Email: robert.vincent.m@wvumedicine.org
Address: 1 Medical Center Drive
PO Box 9083
Morgantown, WV 26506
Phone: 681-285-9934