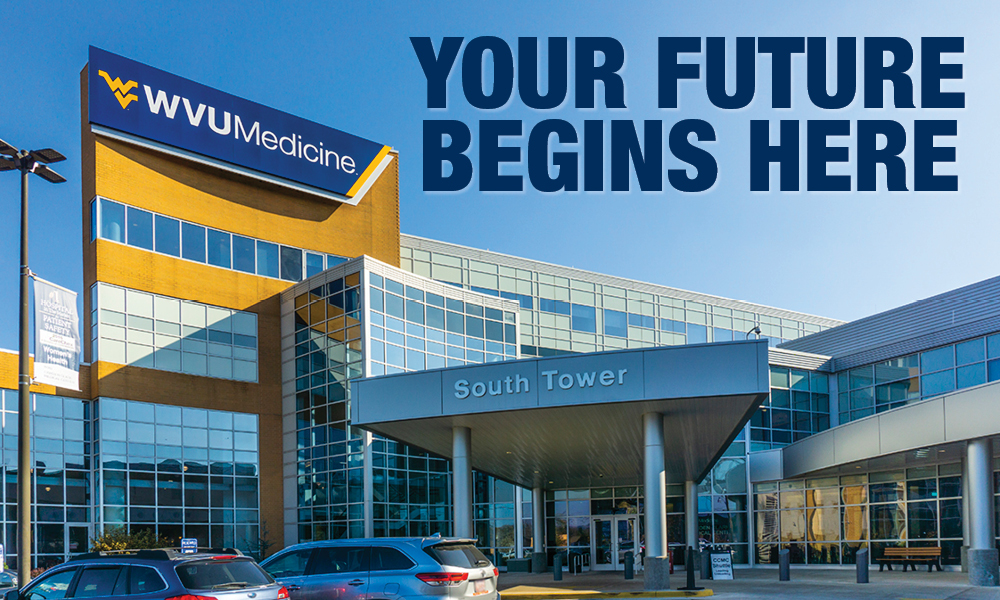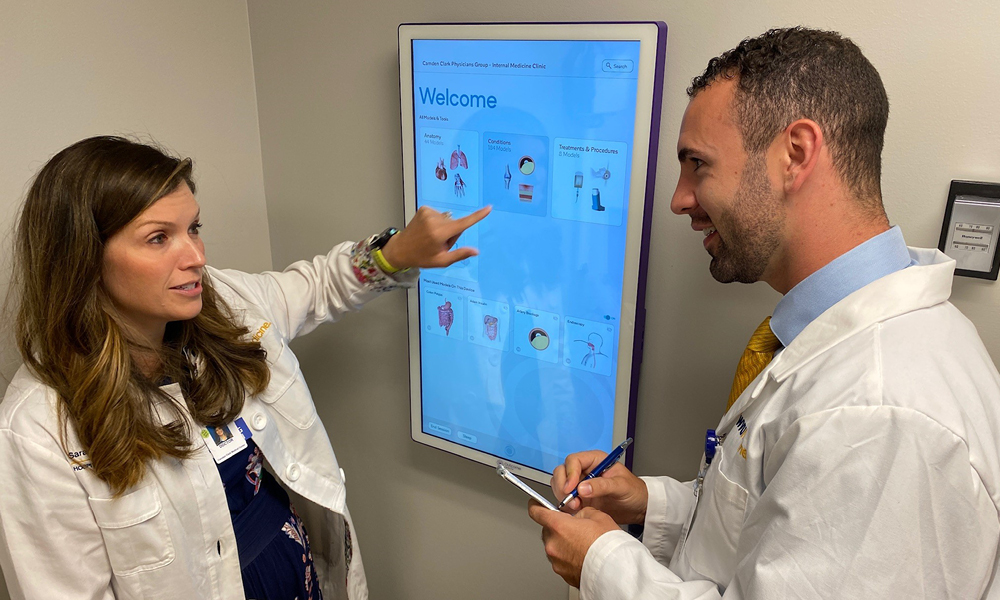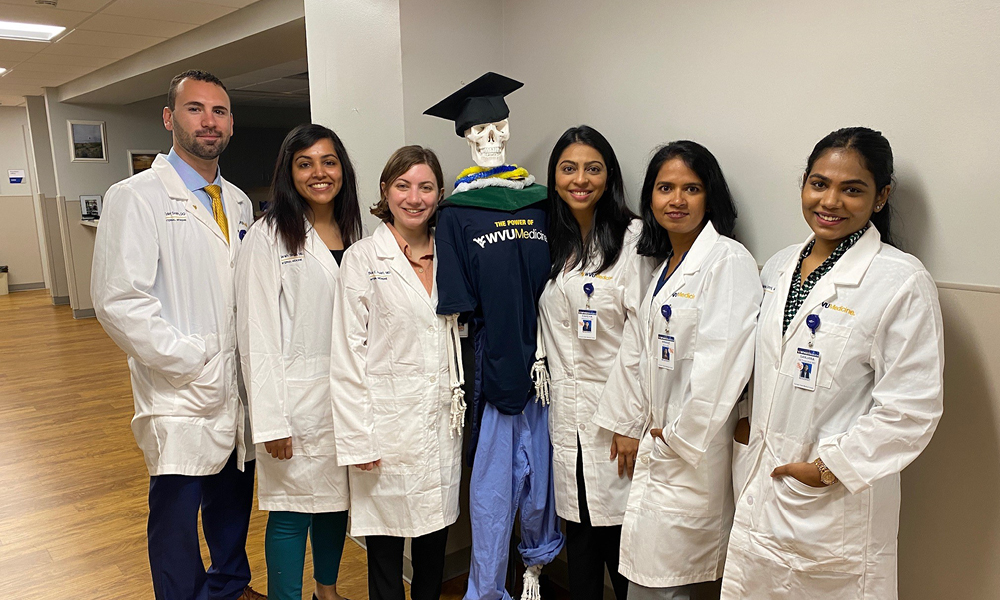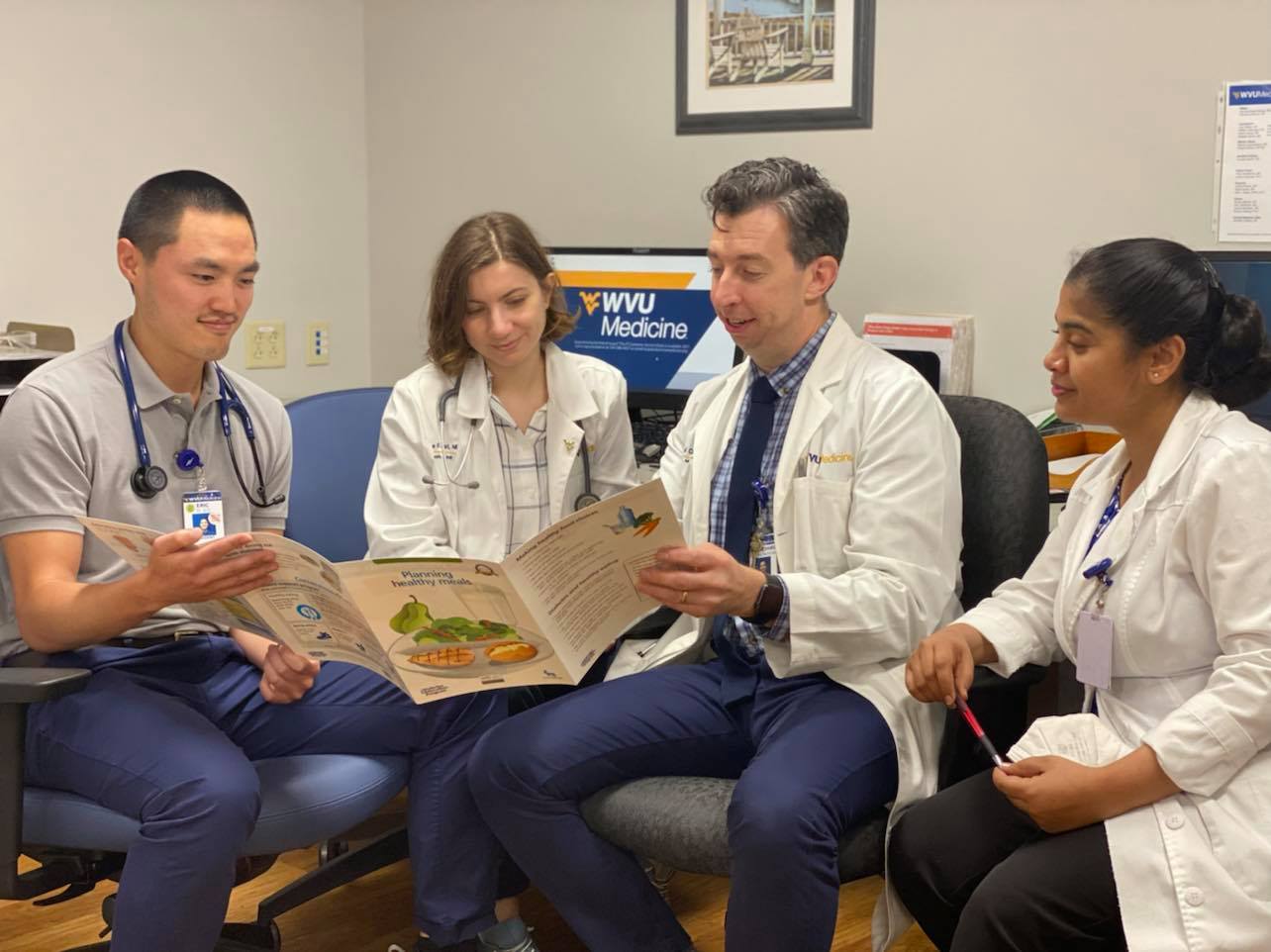 Welcome!
Why should you choose WVU Medicine Camden Clark for your internal medicine residency?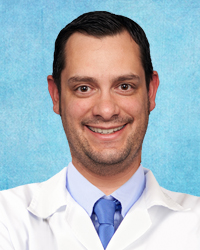 We truly enjoy what we do here, and the overall atmosphere here lends itself to teaching and learning which has been enhanced with our affiliation to WVU.
Our Internal Medicine Residency program is designed to teach and train residents to enter into the field of Internal Medicine, preparing them for board certification and to provide them with the knowledge they will need to care for patients in whatever area of Internal Medicine they choose.
Residents in our program spend time encountering a diverse patient population.  We are an unopposed residency allowing our residents abundant opportunities to gain hands on experience with a variety of clinical procedures and different patient pathologies.  Furthermore, our smaller size residency provides a family atmosphere where our residents interact with faculty on a one-on-one basis.
In addition, here at WVU Medicine Camden Clark, we are committed to providing a dynamic, educational experience through didactics that include subspecialty lectures and grand rounds from WVU as well as our own faculty.  We also offer exposure to a wide array of research opportunities in Internal Medicine and its sub-specialties for our trainees.
I believe it is important to choose a residency that meets your core values.  Here at WVU Medicine Camden Clark, we value diversity and strive to develop not just your professional skills, but the whole person.  The atmosphere of our educational program, coupled with dedicated faculty, facilitates our residents' abilities to achieve their potential for their future careers.
Michael Iannetti MD, FHM
Program Director

CONTACT US
Camden-Clark Medical Center
800 Garfield Avenue
Parkersburg, WV 26101
Main: 304-424-2111
Program Office: 304-424-2777
Program Director 
Michael P. Iannetti
800 Garfield Ave.
Parkersburg, WV 26101-5340
phone (304) 424-2777
Fax (304) 424-2056
Email: miannetti@wvumedicine.org
Associate Program Director, Internal Medicine Clinic Director, and Osteopathic Clerkship Director
Michael Cheshire, D.O.
800 Garfield Ave
Parkersburg, WV 26101
Phone (304) 424-4575
Associate Program Director, Associate Medical Director
Sarah Wescott, D.O.
800 Garfield Ave.
Parkersburg, WV 26101-5340
phone (304) 424-2777
Residency Program Manager
Jill Jonas
800 Garfield Ave.
Parkersburg, WV 26101-5340
phone (304) 424-2777
Fax (304) 424-2056
Email: jill.jonas@wvumedicine.org
ABOUT THE MID-OHIO VALLEY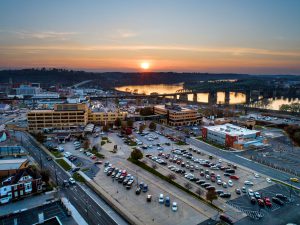 Parkersburg, West Virginia is perfectly situated in the mid-Ohio Valley region, with Pittsburgh, Pennsylvania, Columbus, Ohio and, of course, Charleston, West Virginia just a scenic drive away. You'll be close enough to the big cities for a day-trip, and close enough to get back home before homesickness sets in.
Camden Clark serves a population of nearly 140,000, making it one of the busiest hospitals in the region.
Parkersburg is family-oriented with a sense of community that is unlike anywhere else. Residents of the Mid-Ohio Valley participate in charitable organizations at a higher rate than anywhere in the country, and the school system is the finest in the state. Everyone who lives here knows the secret; there just isn't a better place to raise a family! The cost of living in the Mid-Ohio-Valley is significantly lower than in other major markets, which is sure to position you to achieve other goals.
LOCAL RESOURCES
Community
News