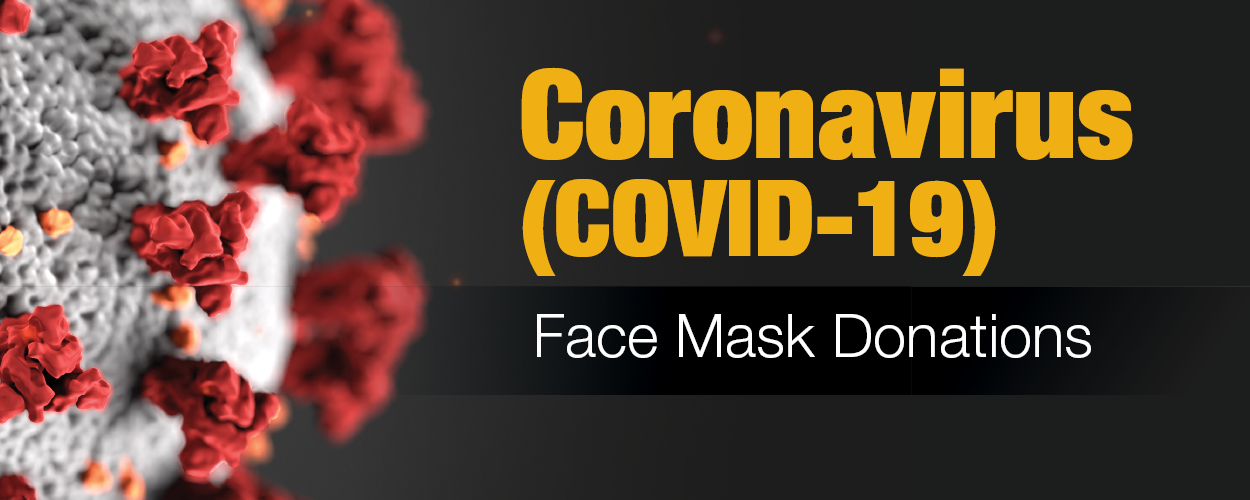 We want to thank our community for its outpouring of support during this very challenging time. As COVID-19 affects our community, we are anticipating a substantial increase in demand for our personal protective equipment (PPE). Many of you have stepped up by donating medically approved PPE, including N-95 respirator masks, shoe covers, etc. Others are supporting us by making cotton masks based on CDC guidelines and making 3-D printed face shields to support our back up supply. Please know that all of the donated items will be added to our inventory for use at such time the need arises. Your support and efforts are very much appreciated, and we are extremely fortunate to operate in a strong community in which our businesses and residents are so generous. We will get through this together.
Below you will find a pattern for the preferred style of mask we are accepting (we will still accept others), Frequently Asked Questions, and a YouTube Tutorial.
Frequently Asked Questions
What can be substituted if I don't have elastic?
We're accepting masks that are made with elastic, hair ties, and also fabric ties.
Do I need to wash the masks?
No, we will launder and sterilize the masks before they are distributed to staff.
Will we be reimbursed for the masks?
No, reimbursement is not available.
What if I made a mask with a different pattern?
We will still accept any cloth mask, but moving forward please only use the pattern that has been provided.
Do you want us to drop off a big bolt of cotton fabric or supplies?
No. We only accept masks that are already made.

Face Mask Drop Off Locations
WVU Medicine Camden Clark Medical Center Medical Office Building B, 1013 Garfield Ave, Parkersburg
(Between the hours of 10 a.m. – 2 p.m.)
Piggly Wiggly, 100 23rd St, Vienna
Piggly Wiggly, Gihon Village, South Parkersburg
Piggly Wiggly, 1206 Plum St, Parkersburg
Piggly Wiggly, 4000 Emerson Ave, Parkersburg
Piggly Wiggle, 78 Maze Plz, Elizabeth
Additional drop off locations will be posted on the United Way of MOV Facebook Page here.