WVU Medicine's thoracic surgeons use the latest in surgical treatments for diseases of the esophagus and lung. Our board-certified, fellowship-trained thoracic surgeons treat a variety of diseases that include achalasia, Barrett's esophagus, chronic obstructive pulmonary disease (COPD), esophageal cancer, hyperhidrosis, lung cancer, lung failure, and thoracic outlet syndrome.
Our thoracic surgical team uses the latest surgical techniques, including minimally invasive procedures and robotically assisted procedures, to focus on problems that involve the airway, chest, and esophagus, including:
Emphysema
Lung Failure
Tracheal Stenosis
Chest Cancers
Esophageal Cancer
Lung Cancer
Lymphoma
Mesothelioma
Chest-related Problems
Pectus excavatum
Pericardial effusions
Pleural effusions
Pneumothorax
Rib abnormalities
Swallowing Problems
Achalasia
Barrett's esophagus
Esophageal diverticulum
Esophagitis
Gastroesophageal reflux disease (GERD)
Hiatal hernia
Swallowing problems associated with Myasthenia gravis
Other
Our thoracic surgeons also use the latest in screening techniques and surgical procedures, including:
Bronchoscopy
Bronchus surgery
Clagget's Window
Epigastric hernia repair
Esophageal surgery
Heller myotomy
Hiatal hernia repair
Laparoscopic antireflux surgery
Lobectomy
Lung Volume Reduction Surgery
Mediastinal surgery
Pericardial Window
POEM (Peroral Endoscopic Myotomy)
Robotically assisted lung resection surgery
Surgical treatment of hyperhydrosis
Thoracentesis
Thymectomy
Thyroidectomy
Video-Assisted Thoracic Surgery (VATS)
Our Providers
Mark Sullivan, MD
WVU Heart and Vascular Institute
Board Certified in Surgery and Thoracic Surgery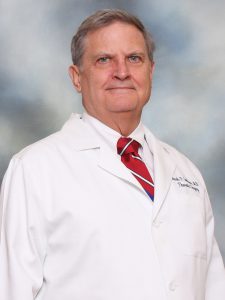 Mark Sullivan, MD, is a thoracic surgeon with the WVU Heart and Vascular Institute. Dr. Sullivan completed his medical degree with honors in surgery at the Georgetown University School of Medicine in Washington, DC. He completed surgical residencies at Georgetown and the Western Pennsylvania Hospital in Pittsburgh, PA. Dr. Sullivan completed cardiothoracic surgery residencies at the Minnesota Heart and Lung Institute, University of Minnesota in Minneapolis, MN, and at the University of Illinois Hospital and Clinics in Chicago, IL. He completed his fellowship in cardiothoracic surgery at New England Deaconess Hospital in Boston, MA.
Dr. Sullivan is board certified in surgery and thoracic surgery. His primary location for clinical and surgical procedures is at the WVU Heart and Vascular Institute at Berkeley Medical Center. Dr. Sullivan has more than 20 years of experience in thoracic surgery and looks forward to serving patients in the Hagerstown and Martinsburg regions.
Contact Us
To make an appointment call 304-596-5171.