Early Detection is Key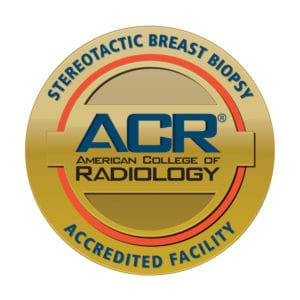 Mammography is the best screening tool used today to find breast cancer. It uses X-rays to create an image of the breast, called a mammogram. Women age 40 and older at average risk,should have a mammogram every year.
Berkeley Medical Center offers 3D Mammography at our Women's Imaging Center.
3D Mammography (tomosynthesis) is the most exciting advancement in breast cancer detection. This innovative new technology allows doctors to see breast tissue detail in a way never before possible to help find breast cancer at its earliest stages, when it is most treatable. This increased accuracy also reduces the number of call-backs, sparing women the anxiety, inconvenience and expense of coming back for further testing.
Ultrasound-guided core biopsy and stereotactic-guided core biopsy services are also available.
Schedule your 3D Mammogram today.
844-802-2734option #2
Click on this link to review breast cancer screening guidelines.
Accreditation Frequently Asked Questions
Screening locations
Berkeley Medical Center
2500 Hospital Drive, Martinsburg, WV 25401
Spring Mills Women's Imaging Center, a Department of Berkeley Medical Center
61 Campus Dr., Suite 153, Martinsburg, WV 25404-7542
MOB 3 Women's Imaging Center, a Department of Berkeley Medical Center
880 N. Tennessee Ave., Suite 100, Martinsburg, WV 25401