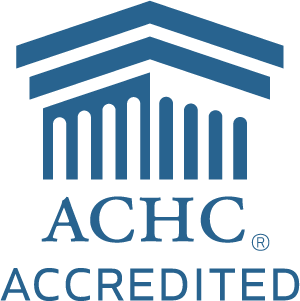 An affiliate of WVU Medicine, Gateway Home Care offers home oxygen and respiratory services as well as medical equipment and supplies to the Eastern Panhandle. It is your local choice for the products and services that help patients live as independently and actively as possible.
Our commitment to our patients and customers:
Excellent clinical care and service. Home respiratory care is provided by licensed respiratory care practitioners.
Individualized attention from Gateway Home Care's highly trained customer service staff.
Around-the- clock support. Respiratory and service staff are on call 24 hours a day, 7 days a week.
Service technicians provide in-home instruction on equipment and home safety evaluations.
Direct insurance billing for qualifying services and supplies. We welcome your insurance related questions.
Ongoing customer satisfaction surveys and client follow-up to ensure continued service excellence.
Our commitment to physicians:
Simple and convenient ordering. Gateway Home Care can arrange service for your patients living in the city of Martinsburg, and throughout Berkeley, Jefferson, and Morgan counties, 24 hours a day, 7 days a week.
Certification by the Accreditation Commission for Health Care means you can rest assured that your patients will receive the highest quality care.
Timely and efficient communication about any changes in your patient's condition.
Efficient and secure handling of documentation required by government and private insurers.
Contacts for physicians and other healthcare providers:
Intake phone: 844-802- 2734
Fax: 844-712- 4747