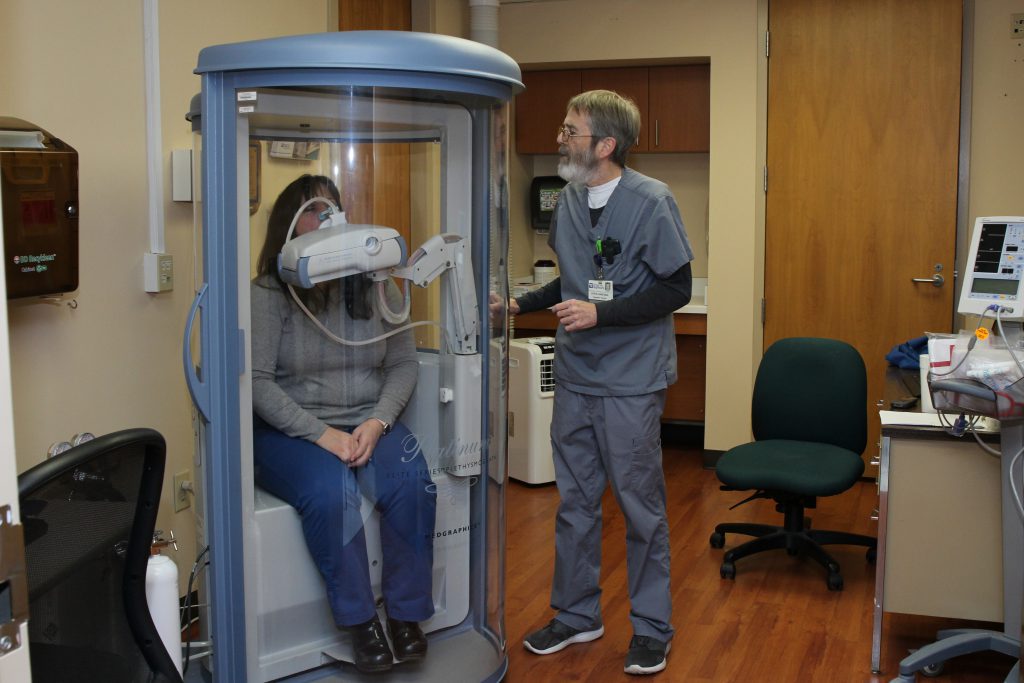 The Best Care is Close to Home
If you or a loved one are having trouble breathing or are dealing with other lung conditions, our experienced team of licensed respiratory therapists are here to help. We provide both 24/7 inpatient respiratory care and weekday outpatient services to ensure our patients receive specialty care when they need it most.
Cardiopulmonary and respiratory services are an essential part of your overall wellbeing, ensuring that you can breathe easily and enjoy a healthy life. Our active and engaged clinicians offer quality care everywhere from the delivery room to the trauma center.
Inpatient Care
When you need care most, our dedicated team provides inpatient respiratory care to patients of all ages facing a variety of diagnoses. Berkeley Medical Center features a Level III Trauma Center, Level II NICU, and an active ICU that participated in the Society of Critical Care Medicine ICU Liberation
Outpatient Appointments
Outpatient services are available Monday through Friday at Berkeley Medical Center. To schedule an appointment, please call 1-844-802-2734 option #2.
Appointments and Contact Information
Berkeley Medical
2500 Hospital Drive
Martinsburg, WV 25401
For more information, please call 304.728.1616.