Your Care is Our Focus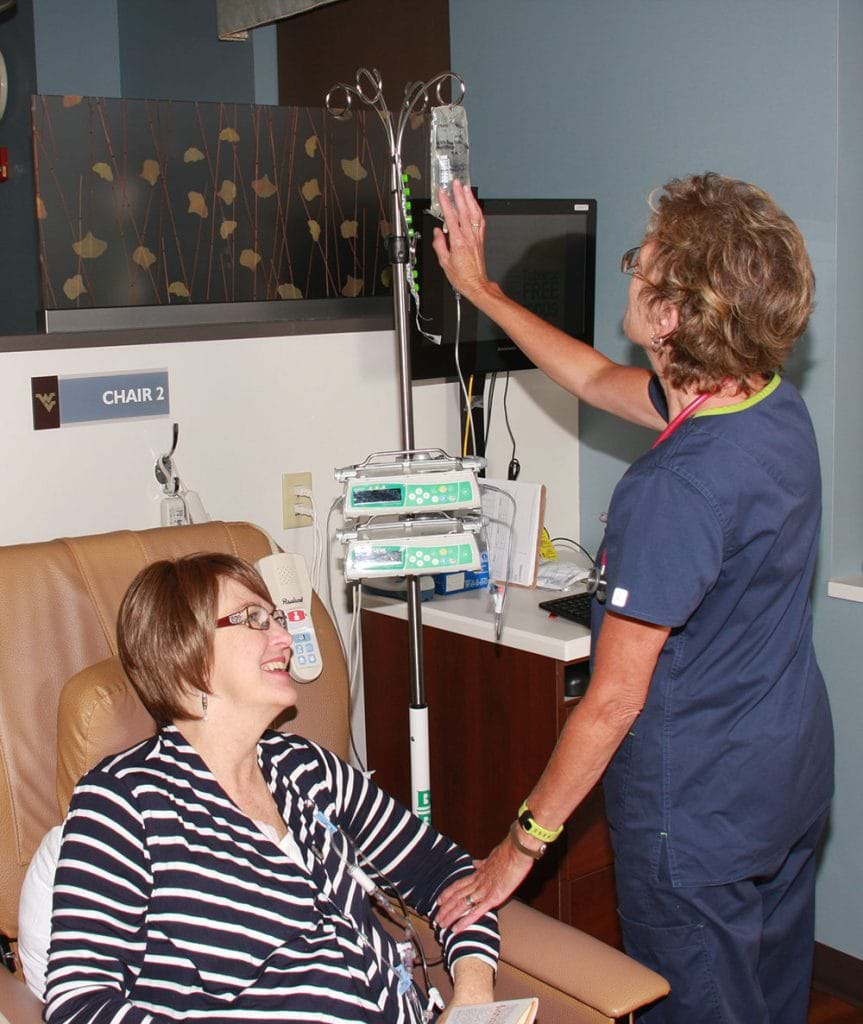 Learning that you or a loved one has cancer is devastating. As you find yourself trying to deal with the worry and fear that accompany such news, take comfort in knowing that compassionate, quality cancer care services are available right here at the WVU Cancer Institute.
The Outpatient Cancer and Infusion Center, a department of Berkeley Medical Center, is located on the 2nd floor of the McCormack Center, Suite 2600.
We offer:
Chemotherapy treatments,
Blood and blood component therapy,
Immunotherapy,
Nutritional support therapy,
Intravenous antibiotic therapy,
Referrals for radiation therapy
Emotional support, spiritual support and counseling, case management and patient/family education are also available.
Services are offered 8 am – 6 pm weekdays, with weekend staffing on an as-needed basis.
For more information, contact: Andrea Hartman, Director, 304-267-1944.