COVID-19 Vaccination Clinics
---
Please use the link below to book an appointment to get a
COVID-19 Vaccine:
Phase 1C Timing
The entire 1C vaccination group can begin their vaccinations on Thursday, March 4. This includes certain professions and those with certain medical conditions not covered in previous phases.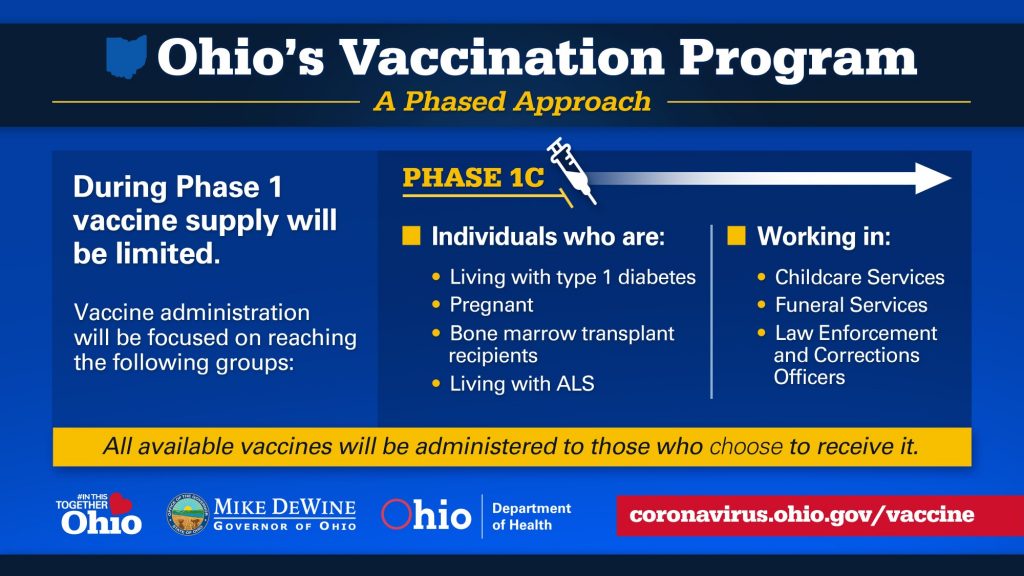 Phase 2 Timing:
Also beginning March 4th, Phase 2 of our vaccination program will begin, with a lowering of age eligibility to 60 years of age.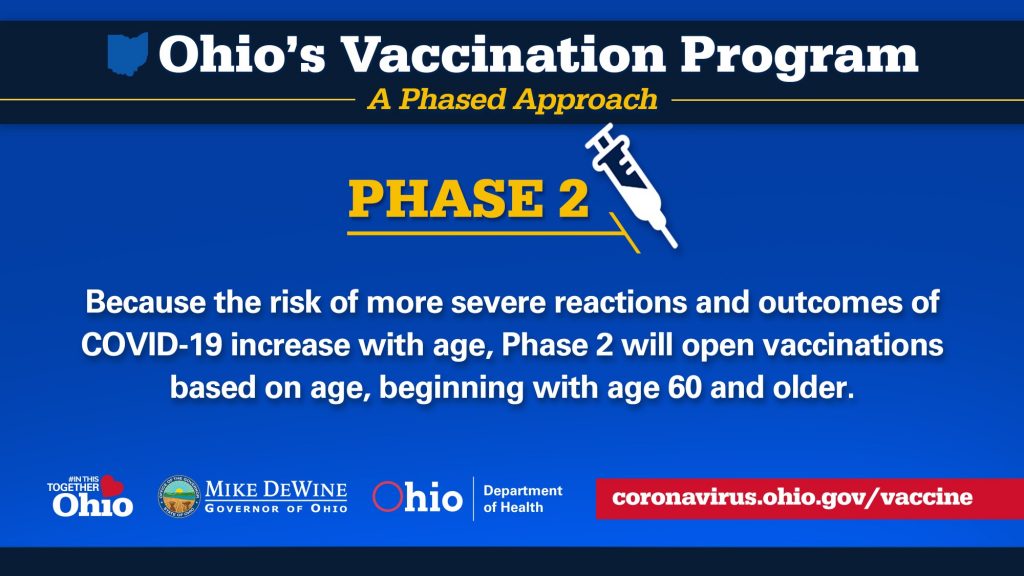 Phase 2B Timing:
Beginning March 11, 2021 Phase 2B will beginning with age 50 and older.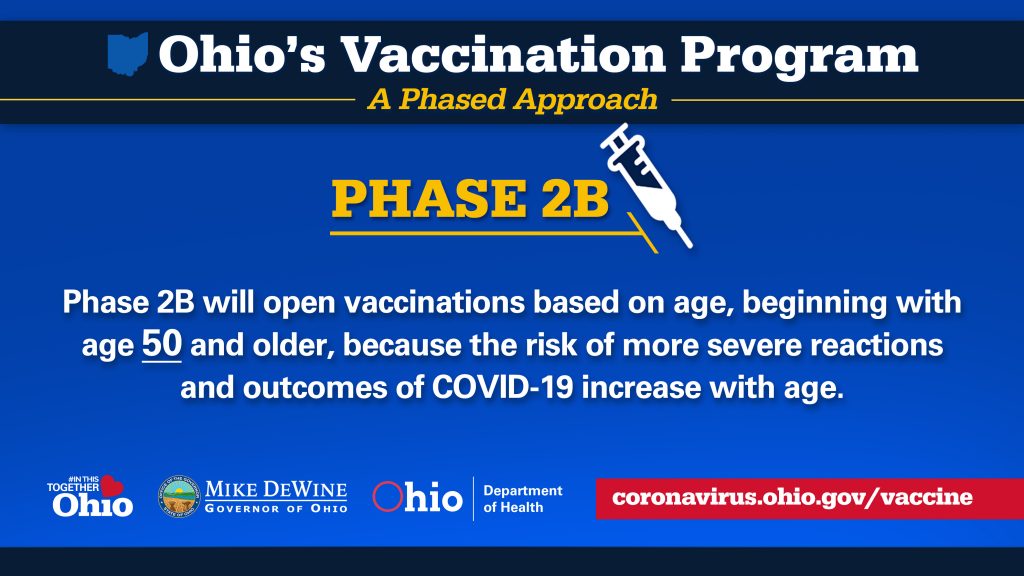 Phase 1D Timing:
Beginning Thursday, March 11, 2021 Phase 1D will begin with those that have Type 2 Diabetes and end-stage renal disease.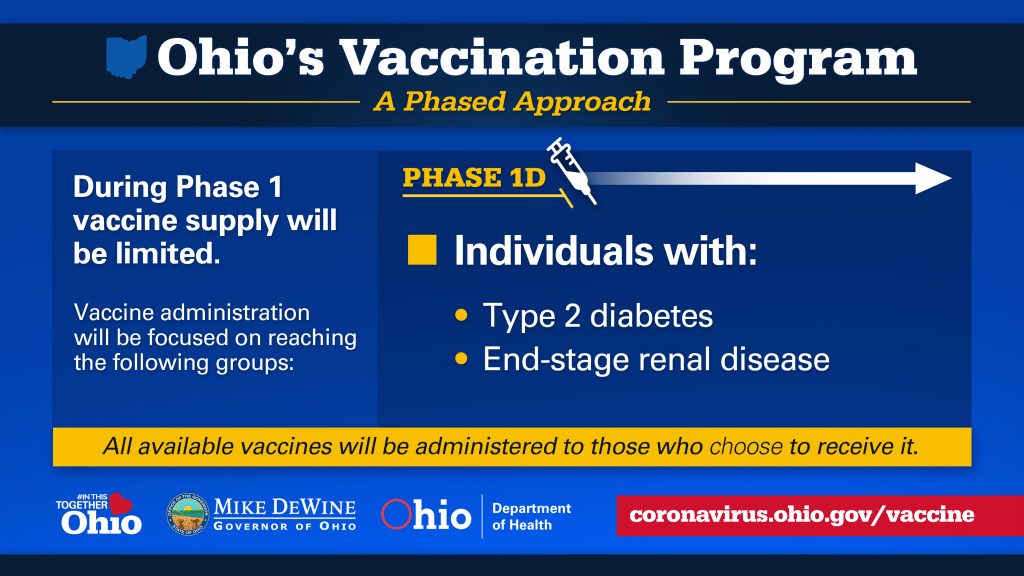 Phase 1E, 2C, and 2D:
Beginning March 19, 2021 Phase 1E and Phase 2C will begin. Phase 1D will start March 29, 2021.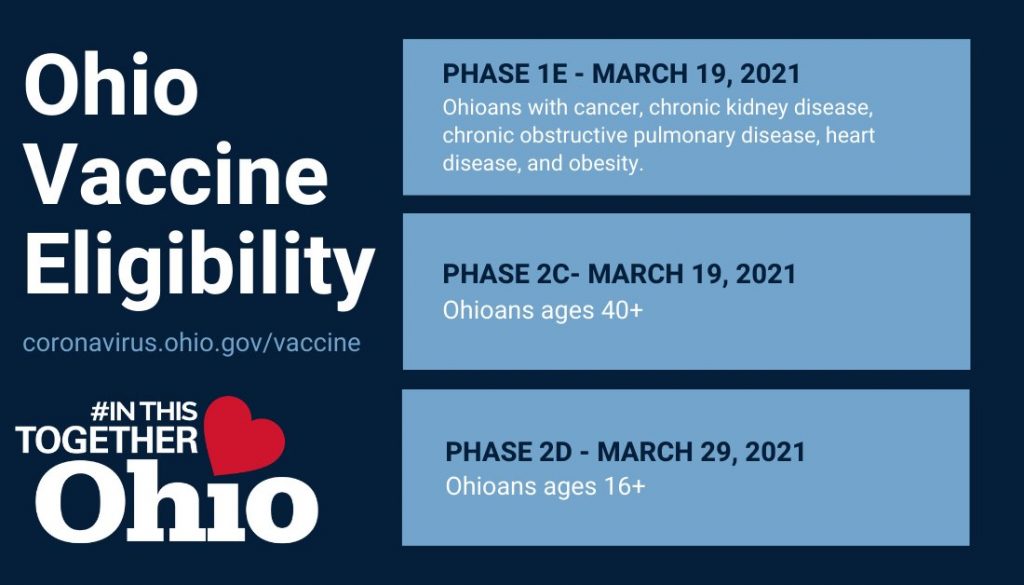 Resources