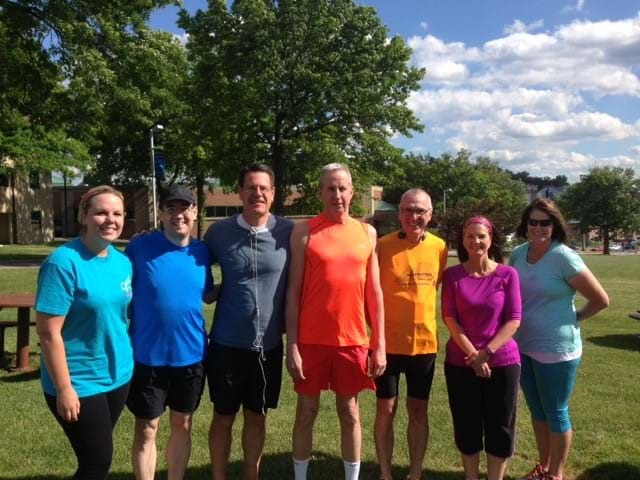 The WVU Medicine Running Club (also known as Ruby Runners, but we walk, too!) meets every Wednesday between 5 and 5:15 pm at the Blanchette Rockefeller Neurosciences Institute lawn area, next to where the WVU Medicine Farmers Market takes place, weather permitting.
Interested participants should wear appropriate attire to run/walk in and also bring water.
Are you interested in joining Ruby Runners? If so, contact the Wellness Center wellnessprogram@hsc.wvu.edu or just show up! This is a no judgment, no expectation running/walking group with the goal of having fun!
Wellness Minute Video: