The New Fitness Center is currently under construction and will open on the 4th floor of the WVU Heart and Vascular Institute on July 18. The new hours of operation will be: 11:00 am – 12:30 pm / 3:00 pm – 6:30 am Monday – Friday and unlimited access on Saturday & Sunday. There are gap period membership options available at 3 local fitness centers. Please see the links to the left.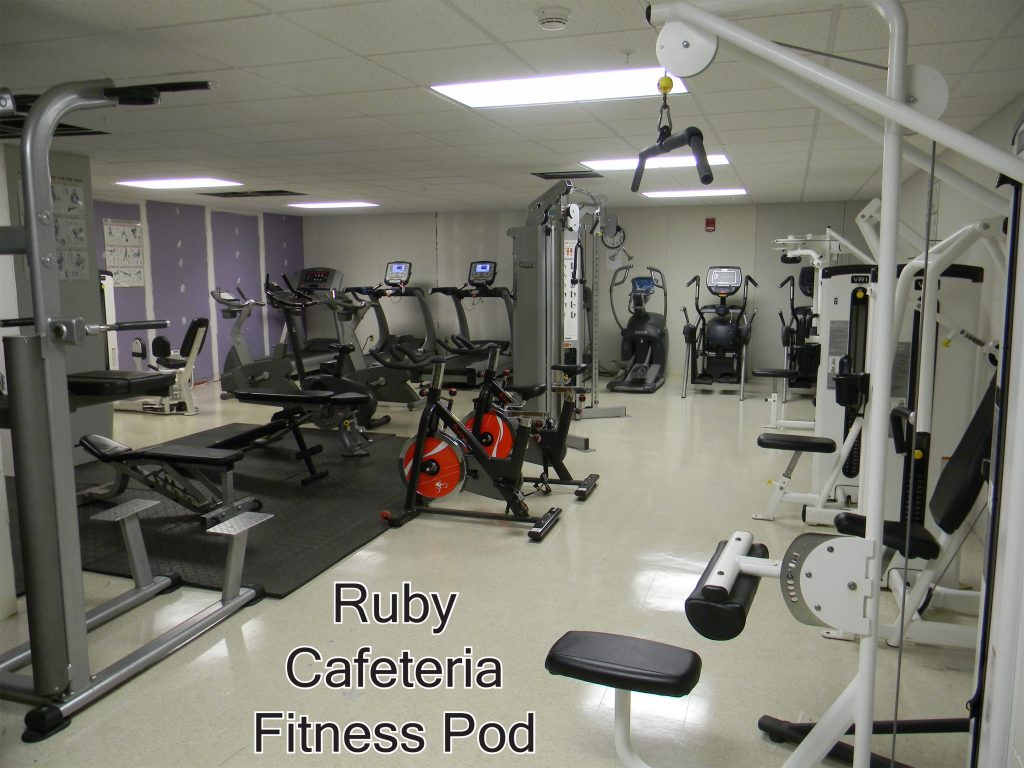 The Ruby Cafeteria Fitness Pod, located on the fourth floor of J.W. Ruby Memorial Hospital near the cafeteria, is available to all employees of WVU Medicine, University Health Associates, and the Health Sciences Center for general use. Spouses of employees and also students located on the WVU Health Sciences campus can use the fitness pod.
The Ruby Cafeteria Fitness Pod is open 24 hours a day, seven days a week!
Print your own workout log here: Workout Log (Cardio & Strength)
Showers can be found in the employee locker rooms on the 4th floor of Ruby Memorial Hospital located down the hall from the cafeteria towards the Physician Office Center.
For more information please contact the Wellness Center at 304-293-2520 or wellnesscenter@hsc.wvu.edu.