Mindful Flow Yoga /
Renew & Recharge Yoga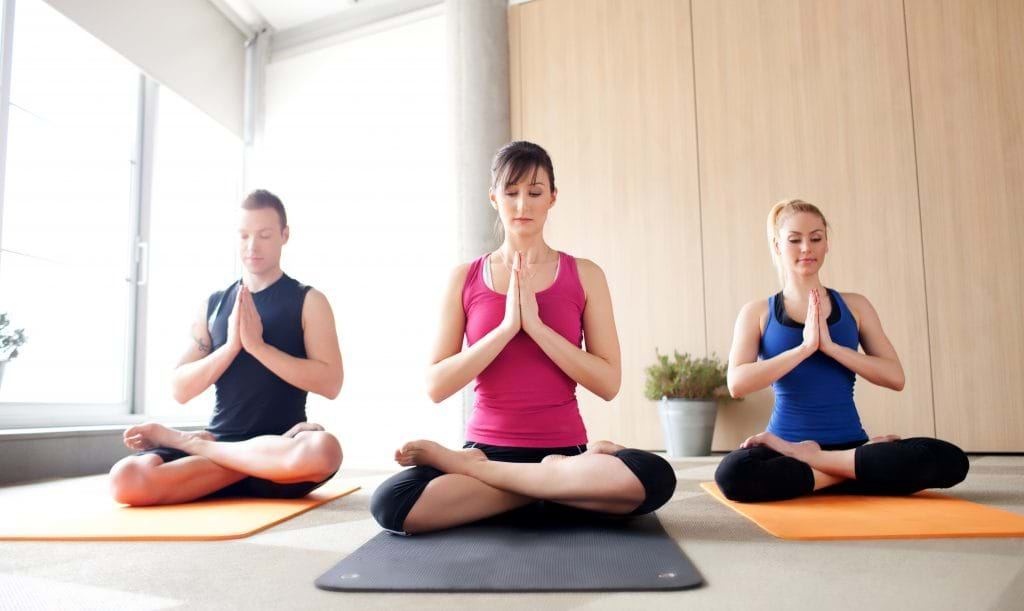 Instructor: Nicole Gauthier-Schatz
Time: Noon – 1:00 pm
When: Tuesdays (Mindful Flow Yoga) / Thursdays (Renew & Recharge Yoga)
Where: Wellness Studio located near the Fitness Center, 1st floor WVU Cancer Center
Mindful Flow Yoga – The Tuesday class is open to everyone. Beginners are encouraged to attend a few of the Thursday Renew and Recharge classes in preparation. The movements are linked with breath in a meditative-like motion to loosen the joints, strengthen the musculature, and develop a strong core and a supple body. Mindful Flow also increases circulation and decongests the internal organs. We conclude with deep relaxation or meditation.
Renew & Recharge Yoga – The Thursday class is suitable for beginners and all levels. This class is a slower-paced and delves deeper into the anatomy and alignment-positioning aspect of the Yoga poses. Emphasis is placed on mindfulness and suggestions for short stress-relieving practices to bring into your workplace. The purpose of which is to cultivate resiliency, which is our ability to bounce back quickly from the effects of stress. Class ends with a restorative pose and deep relaxation.
Program Fees:
$3 + 22 Wellness Points for Employees of: WVU Medicine, WVU at Health Sciences Campus, WVU Downtown & Evansdale Campuses
$25 for Spouses & Dependents of Employees (Employee spouses, dependents (age 14-20) may participate as space permits)
$25 for WVU Students
---
Yoga for Every Body @ ROC 2

Instructor: Nicole Gauthier-Schatz
Time: 4:30 – 5:30 pm
When: Wednesdays
Where: Operations Center (Ruby Office Complex 2 – 3040 University Avenue)
The class content will focus on a specific weekly theme: shoulders, lower back, low energy and depression etc. The practices will include the yoga postures, breathing, relaxation and mindfulness practices. Regardless of your focus, there will be something for everyone. All movements and practices will be modified for the student with injury and limitations.
Teacher's bio:
Nicole Gauthier-Schatz has been teaching Yoga and Stress Management for 26 years. Her style is precise, gentle, eclectic, humorous and accepting.
Contact info: nicolegauthierschatz@gmail.com or 304-216-3844
Program Fees:
$3 + 22 Wellness Points for Employees of: WVU Medicine, WVU at Health Sciences Campus, WVU Downtown & Evansdale Campuses
$25 for Spouses & Dependents of Employees (Employee spouses, dependents (age 14-20) may participate as space permits)
$25 for WVU Students