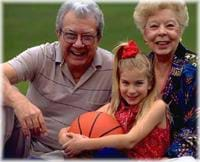 St. Joseph's Home Medical Equipment and Supplies provides you with quality medical supplies designed to meet your lifestyle needs.
We carry a full line of home medical supplies including hospital beds, wheelchairs, walkers, canes crutches, colostomy supplies, breast pumps and special order items.
We make sure your mobility needs are met with a wide range of items designed to help you maintain your independence. We offer recliners and lift chairs, benches and assistance devices for the bathroom and home.  For your convenience, we provide delivery service and the needed set-up services for your home.
Our store is conveniently located at 90 West Main Street at the foot of St. Joseph's Hospital hill and free parking is available.  For more information call (304) 473-2302.
Mobility Supplies for Your Home & Bath
Wheelchairs
Canes
Walkers
Recliner Lift Chairs
Bedside Toilets
Shower Chairs
Bath Safety Products
Medical Supplies
Colostomy Supplies
Toileting Supplies
Special Order Items
Home Services
Home Delivery
Equipment Training
Set Up Service