A Comprehensive Surgical Weight Loss Program
WVU Medicine Bariatrics offers a comprehensive, surgical weight loss program. Our program has a strong focus on pre-surgery education and post-operative success. Regular follow-up appointments and monthly support groups are designed to help you succeed. We are here to help you every step of the way!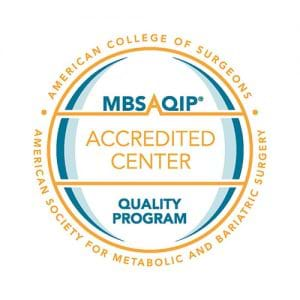 We offer a team approach to treating severe obesity. Our team includes dietitians, clinical psychologists, physician assistants, and nurses who work with each patient before, during, and after the surgery to ensure our patients receive the best care.
In addition, we have access to healthcare experts who provide a complete range of specialty care and state-of-the-art imaging and scanning services, helping us to deliver a superior quality of care.
Who is a candidate?
Morbid obesity is the qualifying diagnosis for weight loss surgery. Morbid obesity is defined by being either 100% above ideal body weight or 100 pounds above ideal body weight. Candidates are those who have a body mass index (BMI) greater than 40 or a BMI between 35 to 39.9 with one or more other complications, including high blood pressure, type 2 diabetes, high cholesterol, or obstructive sleep apnea. BMI is calculated by dividing weight in kilograms by height in meters squared.
How to get started at WVU Bariatrics
The first step to entering the program is to attend an information session. These occur on a monthly basis and are mandatory for all patients. Please call 304-293-1728 to register for a session.
If you are a patient who has had bariatric surgery in the past and wish to continue routine follow-up at WVU Bariatrics, please call 304-598-4890.
Learn more about obesity:
Note: Disclaimer for Blue Distinction Center
Blue Distinction Centers (BDC) met overall quality measures for patient safety and outcomes, developed with input from the medical community. A Local Blue Plan may require additional criteria for facilities located in its own service area; for details, contact your Local Blue Plan. Blue Distinction Centers+ (BDC+) also met cost measures that address consumers' need for affordable healthcare. Each facility's cost of care is evaluated using data from its Local Blue Plan. National criteria for BDC and BDC+ are displayed on www.bcbs.com. Individual outcomes may vary. For details on a provider's in-network status or your own policy's coverage, contact your Local Blue Plan and ask your provider before making an appointment. Neither Blue Cross and Blue Shield Association nor any Blue Plans are responsible for non-covered charges or other losses or damages resulting from Blue Distinction or other provider finder information or care received from Blue Distinction or other providers.