We know your health is important during the semester, and you want a doctor's office that you can trust with your healthcare needs. You'll be glad to know that WVU Medicine is the provider of medical health services for WVU students. Walk-ins are welcome, but appointments are requested for some services.
The Clinic is open six days per week:
• Monday — Friday from 7:45 am – 8 pm
• Saturday from 9:45 am – 4 pm
• Sunday CLOSED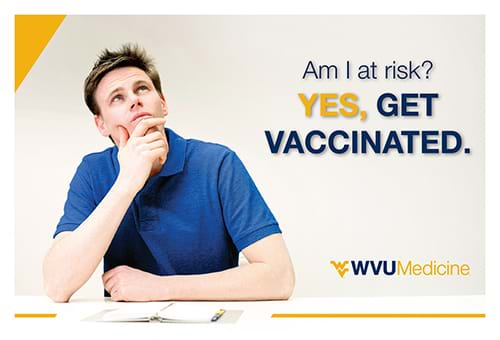 For Urgent Care needs outside of Student Health Hours, WVU Urgent Care – Suncrest is open every day from 8 am — 8pm. For emergency (life-threatening) issues at any time, students are advised to go to the nearest hospital emergency room.
For your convenience, get your prescriptions filled right next-door at the Mountaineer Pharmacy.
Pharmacy hours of operation are:
Monday to Saturday – 8 am to 8 pm
Sunday – 10 am to 6 pm
Student Health Services is located at the new Health and Education Building across from the Student Rec Center with convenient on-site parking and easy PRT access. Mountain Line bus stops are located nearby at Towers and Evansdale Crossing. You can also use the Google Maps feature to the right.
---
We have a physician on-site at all times and most commercial insurances are accepted with co-pay due at the time of service. There is a self-pay option available with deposit at the time of service
We treat patients for: Minor illness
Fever
Diarrhea
Cough/cold
Urinary tract infections
Wheezing
Yeast infections
Ear infections
Minor injury
Minor lacerationsminor burns
minor fractures or dislocations
We also offer vaccinations, on-site X-ray, and lab services such as:
Urine testing
Pregnancy testing
Rapid strep
Monospot
Rapid flu
RSV
HIV
H-pylori
Adenovirus
Appointments are required for these services:
Primary care
Women's health
Physicals
Allergy injections
NEW! Returning gynecology patients can now schedule their appointments using MyWVUChart.
Students can access MyWVUChart, a free, easy, and secure way to view your health information and communicate with your healthcare team. All you need is Internet access and e-mail.
Click MyWVUChart.com to learn more or enroll in the program. If you are already a MyWVUChart member, click here to login.
Not Appropriate for Student Health:
Serious situations, such as a stroke, heart attack, severe bleeding, head injury or other major trauma, go straight to the nearest emergency room. Other critical conditions include severe abdominal pain; sudden dizziness, weakness, or loss of coordination or balance; sudden blurred vision or loss of vision; deep cuts or bleeding that won't stop; and loss of consciousness.