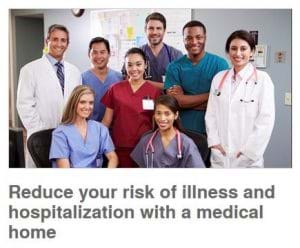 The Clark K. Sleeth Family Medicine Center provides comprehensive primary care for people of all ages. We appreciate the opportunity to serve you and your family. As your patient-centered medical home, we will be your health "home base," helping you obtain and manage the care you need. Our practice services are founded in the best medical evidence. We believe that you, the patient, are the most important member of your healthcare team. It is our goal to keep you informed and involved in every aspect of your care
Services:
Our healthcare team provides comprehensive health care for all stages of your life, including:
Our UTC Family Medicine location offers extended hours: 8 am to 8 pm Monday through Thursday, 8 am to 5 pm Friday, and 8:30 am to noon Saturday. Walk-ins are welcome.