WVU Medicine midwives provide quality health care to women, offering guidance in developing healthy lifestyles for teenagers, women of childbearing age, and through the menopausal years.
Nurse midwives are probably best known for providing prenatal care and support during childbirth. We help women develop birth plans and make decisions about pain management during labor.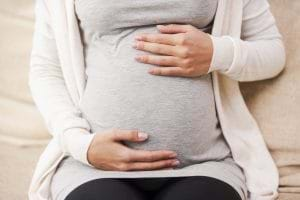 WVU's midwives are also trained to identify unexpected emergency situations during childbirth. The university midwife group works in partnership with our board-certified obstetrics and gynecology doctors.
Our midwives are also skilled providers of primary gynecologic care, including:
conducting complete health histories and physicals
referrals for laboratory testing and mammography
preventive medicine and health maintenance
Additionally, we teach patients about birth control options and prescribe medications, including the placement of IUDs or sub-dermal birth control devices. Preconception and fertility counseling are offered.
All of WVU Medicine's midwives are registered nurses who have successfully completed an accredited midwife graduate education program and have passed a national certification exam that is administered by the American College of Nurse Midwives.
Nurse Midwives
Morgantown
Lena Cerbone, RN, MSN, CNM
Kelly Lemon, BSN, CNM
Betsy Miller, RN, MSN, CNM
Bridgeport
Stephanie Hurst , CNM, MSN
Myna Smith, CNM