WVU Medicine is a leader in stroke care and an award-winning Joint Commission Certified Primary Stroke Center. We offer advanced neuroscience treatments for all types of strokes. We are commitment to providing the best possible stroke care to every patient.
In 2016, the WVU Medicine Stroke Team:
Treated all types of strokes.
tPA, the clot-busting medication, is the FDA approved standard of care for patients suffering from acute ischemic stroke. Patients who meet the criteria and are known to be less than three hours from onset of symptoms are eligible to receive this medication. WVU Medicine is committed to providing tPA to every patient who qualifies. In 2016, we met the goal 100% of the time.
Note: A select number of patients who meet additional, strict criteria may be eligible for tPA treatment up to four and a half hours from onset of symptoms.
Some of the large vessel occlusion (LVO) ischemic strokes can be treated with mechanical clot-retrieval through our interventional neuroradiology specialists. WVU Medicine has provided this treatment 24/7 for over a decade. In addition, the Stroke Team offers 24/7 neurosurgical coverage for strokes requiring surgical intervention.
Treated more patients who qualified for the clot buster tPA than the national average
Was faster at treating ischemic strokes with tPA and mechanical clot-retrieval than the national average.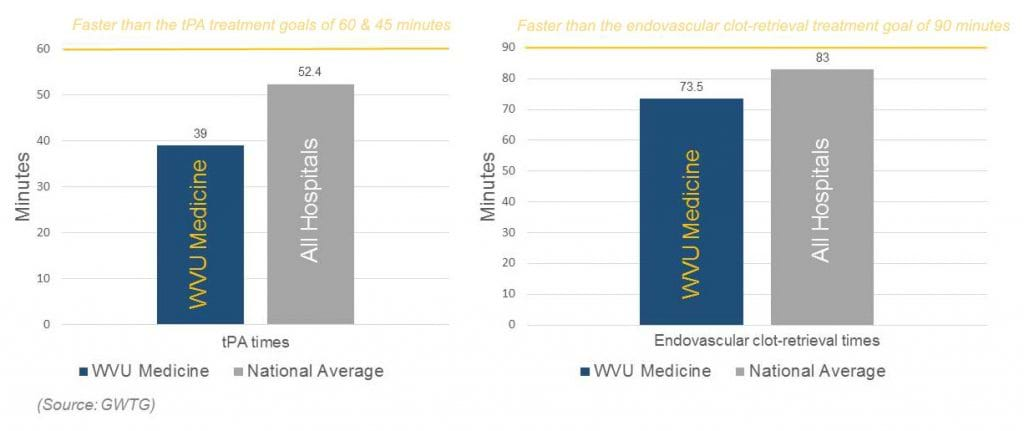 Treated a greater percentage of stroke patients faster than the 60 minute and 45 minute AHA/ASA recommended treatment goals than the national average.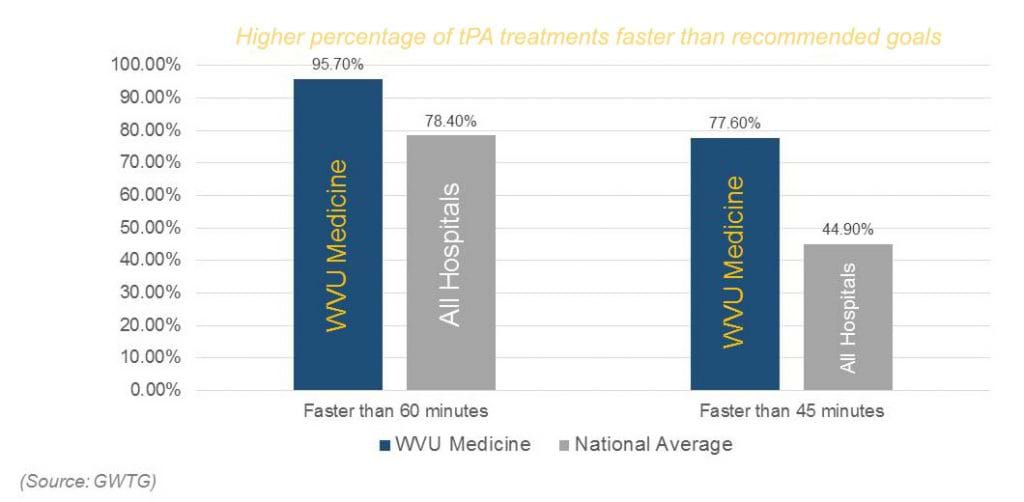 Had fewer bleeding complications than the national average for stroke patients treated with tPA and mechanical clot-retrieval.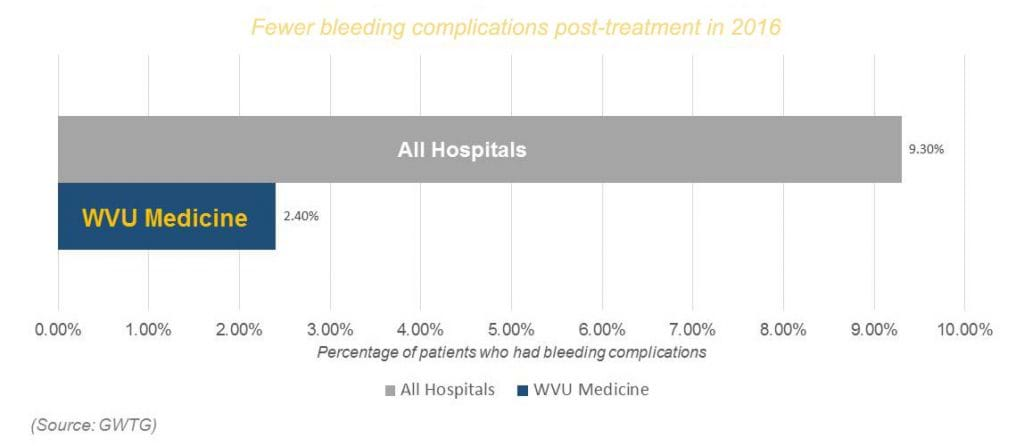 WVU Medicine experts work together to provide many additional cutting-edge stroke procedures.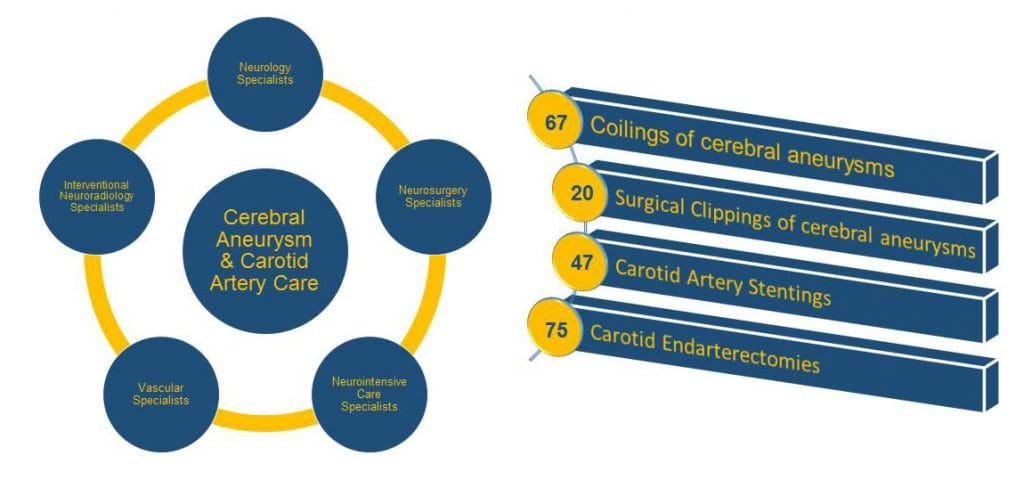 Consistently meets or exceeds the national average on Joint Commission stroke quality measures.
Stroke quality measures are the best practice for stroke care recommended by The Joint Commission, American Heart Association, and American Stroke Association based on the most up-to-date research and quality data.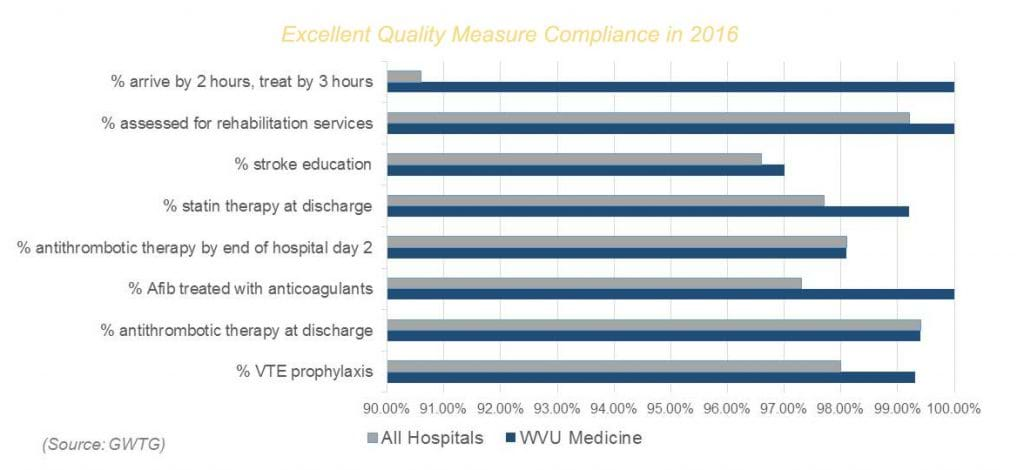 In 2016 and 2017, we expanded our Telestroke coverage to help fill the gap for the shortage of neurologists in the state.
The WVU Medicine Stroke Team has been a Gold Plus quality award recipient since becoming a Certified Primary Stroke Center.