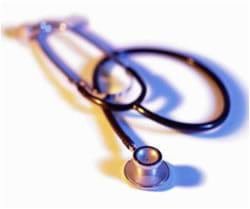 Potomac Valley Hospital has a comprehensive Employee health Program which offers pre-employment Medical evaluations, initial treatment of employee illnesses and/or injury while on duty, and workman's compensation claim reporting. Other occupational health services include an employee immunization program and follow-up of communicable disease exposure. The Medical Director and Employee Health nurse collaborate to provide preventative health services and to educate all employees on how to maintain an optimum level of safety and health in the workplace. The employee Health Physician is available for consultation as needed when there is a medical need pertaining to employee Health.
Nyssa Smith 304-597-3773
The Employee Health Service is available to all employees and volunteers here at Potomac Valley Hospital. The Emergency Department provides treatment to all employees according to the policies and medical directives of the Employee Health Service. The Employee Health Nurse collaborates with the Department managers regarding any employee who may have a health problem relating to job performance, attendance or safety. All employee health records are kept confidential per HIPAA, OSHA and The Joint Commission requirements. It is our goal here at PVH is to assist our employees in maintaining the most optimum level of safety and health.