Welcome to our Clinic's website.  At UHP Behavioral Medicine and Psychiatry (BMP) we have a team including a psychiatrist, psychologists, and office staff, all of whom are here to help you to address your mental/behavioral health needs.
Our psychologists, are doctoral-level clinicians (PsyD's) are trained experts in the assessment and treatment of mental/behavioral health issues of individuals, couples or families using formal psychological testing and psychotherapeutic interventions.  They perform psychological testing to diagnose problems including learning disabilities/ADHD, the presence or absence of dementia (including Alzheimer's disease) and staging the progression of dementia, different types of mental health diagnoses (e.g., whether someone has bipolar disorder vs another condition) and to help plan for the most efficient and effective treatment.
Psychiatrists and psychologists often work together on the same cases to give patients the best, most coordinated care.
We will also coordinate with other doctors involved in your health care, with your permission and to the extent that it facilitates your overall healthcare.We at University Behavioral Medicine and Psychiatry are dedicated to providing personalized, compassionate, high quality care to all people in need of mental health care. We will listen to your concerns and feedback, and make necessary adjustments, if needed, based on the latest up-to-date treatment options.Your treatment will be confidential and will take place in a private, comfortable environment.Please call our office with any questions, or to make an appointment.  We look forward to working with you.
2004 Professional Court
Martinsburg, WV 25401
(304) 596-5780
Fax: (304) 596-5781
Stephanie Kidwell
Office Supervisor
Stephanie is the Office Supervisor at University Behavioral Medicine and Psychiatry.  She has worked in the medical field since 1999, when she obtained her medical business office certification from James Rumsey Technical Institute. She later earned her certificate as a Medical Assistant from Hagerstown Community College in 2005, and became nationally certified through NCCT in 2014.  Stephanie is married with two children and is a native of Berkeley County. When not at work, she enjoys being at the soccer field and reading.
Lisa Davis
Business Manager – Specialty Care
As Board Certified Psychiatrists, we have extensive knowledge, experience and training in a wide variety of mental health conditions.
Services include:
Medication management
Individual and supportive psychotherapy
Electroconvulsive Therapy (ECT)
Our providers have experience with the following disorders (among others):
Depression
Anxiety
Mood Disorder
Bipolar Disorders
ADHD
Schizophrenia
PTSD
OCD
Panic Disorder
Addiction/Substance abuse
Fees and Insurance:
We  participate with many insurance companies such as:
BCBS (local WV)
PEIA
WV Medicaid
Medicare
United Healthcare and United Behavioral Health
Cigna and Cigna Behavioral Health
Aetna
Humana
Self Pay (no insurance) fees are as follows (unless there are other costs added). We do give a 20%prompt pay discount, but you have to pay the office visit in full at the time of service to qualify.
If you are not sure if we are in-network with your insurance company please call them and they will let you know.
At your initial appointment, your provider will conduct a detailed interview to gather as much information as possible about your current symptoms, medical and mental health, substance-related, social and family histories. It is important to explore biological, psychological and social factors in assessing what is going on for a patient at this particular point in his/her life. The outcome of this will be an initial diagnosis and treatment plan tailored to your needs and goals. The treatment plan may or may not include recommendations for individual or couples therapy, psychological or neuropsychological testing/assessment, and/or recommendations for psychotropic medications (e.g., for depression, anxiety, bipolar disorder, etc.)
After the initial interview/examination, follow-up treatment visits will be scheduled at a frequency determined by the patient's needs and goals as well as the doctor's opinions regarding treatment intensity needs.
Psychologists
Psychologist
Assistant Professor, WVU Dept of Behavioral Medicine and Psychiatry

Licensed psychologist: WV and TX
Post-doctoral training fellowship in trauma at the University of Texas Health Science Center at San Antonio (UTHSCSA) – STRONG STAR Research Consortium in San Antonio, TX
Pre-doctoral internship at UTHSCSA (APA accredited) in San Antonio, TX
Doctorate (PhD) in Clinical Psychology at West Virginia University in Morgantown, WV
Master's Degree (MA) in Psychology from James Madison University in Harrisonburg, VA – Psychological Sciences Program
Bachelor's Degree (BS) in Psychology from James Madison University
Memberships:

West Virginia Psychological Association (WVPA)
Association for Psychological Science

Specialties: Individual and group psychotherapy with children/adolescents and adults, integrated primary care, treatment of disruptive behavior (for children as young as 2 years old), acute and chronic trauma, insomnia, depression/mood disorders, anxiety, couples therapy, grief, ADHD, and smoking cessation.
---
Psychologist
Assistant Professor, WVU Dept of Behavioral Medicine and Psychiatry
Director of Training, Psychology Doctoral Internship Program

Psychologist: WV
Doctorate in Clinical Psychology (PsyD), The George Washington University, Professional Psychology Program (APA Accredited)
Pre-doctoral Internship (APA Accredited): West Virginia University – Carruth Center for Psychological and Psychiatric Services (CCPPS)
Masters in Clinical Psychology (MPsy), The George Washington University, Professional Psychology Program (APA Accredited)
Memberships:

American Psychological Association (APA)
APA Division 33 (Intellectual and Developmental Disabilities)
APA Division 54 (Society of Pediatric Psychology)
West Virginia Psychological Association (WVPA)
Golden Key Honour Society
Psi Chi, National Honor Society in Psychology

Specialties: Individual and group psychotherapy with adults and children/adolescents (5 years and older), treatment for mood disorders, anxiety, grief, ADHD, acute and chronic trauma, identity development, and relationship concerns, psychological evaluations for intellectual/learning disabilities and attention-deficit hyperactivity disorder, and psychological assessment for differential diagnosis.
---

JOCELYN STOKES, PhD, BCBA
Psychologist
Assistant Professor, WVU Dept of Behavioral Medicine and Psychiatry
WVU's Clinical Psychology Program
Internship: Kennedy Krieger Institute of Johns Hopkins University School of Medicine
Fellowship: University of Miami School of Medicine
---
Psychiatrist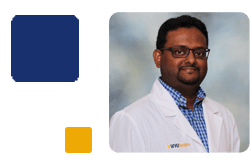 RAJDIP BARMAN, MD
Psychiatrist
Assistant Professor
Medical College &Hospital, Kolkata, West Bengal, India
Residency: Virginia Tech, Carilion School of Medicine
---
Psychiatrist
Assistant Professor, WVU Dept of Behavioral Medicine and Psychiatry
Clerkship Director
Queen's University, Kingston, Canada

Medical School for International Health, Ben-Gurion University of the Negev in collaboration with Columbia University Medical Center, Beer-Sheva, Israel

Residency: General Psychiatry Residency, SUNY Downstate Medical Center

Geriatric Psychiatry Fellowship, NSLIJ Zucker Hillside Hospital, Glen Oaks, New York