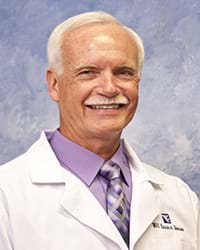 James Carrier, MD

---
Rohit Gulati, MD
Chief Medical Officer
---
---
Clay Marsh, MD
Marsh is executive director of the IDEA Studio for Healthcare and Design, chief innovation officer at Ohio State's medical center and professor of internal medicine in the Division of Pulmonary, Allergy, Critical Care and Sleep Medicine. He received his biology and medical degrees from WVU in 1981 and 1985, respectively.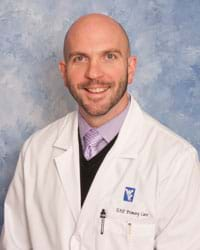 Aaron McLaughlin, MD
---
Sarah Moerschel, MD
---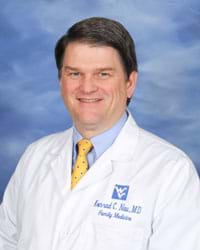 Konrad C. Nau, MD FAAFP, CPE
CEO
Dr. KC Nau is the Dean for the WVU School of Medicine Eastern Division as well as the Chief Executive Officer for University Healthcare Physicians (UHP) and Chairman of the Board for UHP. He also is a board member for WVU Hospitals-East and the former Vice President for Medical Staff Affairs at WVUH-E Jefferson Memorial Hospital in Ranson, WV from 2005 until 2012. He is a graduate of Bethany College and WVU School of Medicine.
He completed residency at WVU Hospital in Morgantown in 1982, where he served as Chief Resident. He is a fellow of the American Academy of Family Physicians with board certification in Family Medicine, Geriatric Medicine and in Medical Management. He is a Certified Physician Executive through the American College of Physician Executives.
Dr. Nau is one of the founding partners of Harpers Ferry Family Medicine, which opened in 1982. He served as the Residency Program Director for the first 10 years of the WVU Rural Family Medicine Residency Program and became the Dept of Family Medicine-Eastern Division's first Chair in 2004. He has developed and nationally presented innovations in rural family medicine training, medical group visits, and Resident-as-Teacher, Rural Physician Leadership and Physician Quality Improvement curriculums. He is the founder of the AGES (Advanced Geriatric Educator Skills) Program and the state's first Geriatric Medicine Fellowship Program Director.
Dr. Nau has been awarded the Governor's Distinguished West Virginian Award, the residency program Preceptor of the Year Award, and the Dean's Community Service Award. He was promoted to Dean in 2012.
---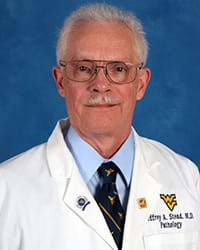 Jeffrey Stead, MD
---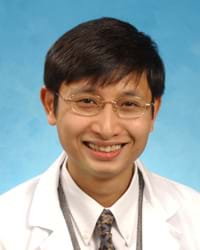 Panitan Yossuck, MD