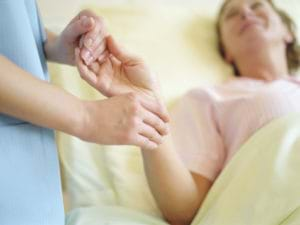 Camden Clark's Special Delivery Unit specializes in family-centered care. The birth of a child is a memorable event, and we are proud to be able to share this time with you and your family. The unit includes:
9-bed Labor and Delivery suite
14-bed Postpartum suite
Triage and Newborn Nursery
14-bed Pediatric Suite is located adjacent to the Special Delivery Unit
The nursing staff is highly skilled in caring for you during labor, delivery and postpartum, and for your newborn baby.
Lactation Consulting
Two certified Lactation Consultants provide breastfeeding counseling to mothers who are breastfeeding.
Other services provided through the Maternal Family Education Program include:
Super Saturday Childbirth Class – Call  304-424-2748 for More Info.
Breastfeeding Class
Sibling class
Infant safety & CPR class
Pediatrics
Camden Clark's Pediatric Unit has been remodeled to help make your child feel more at ease in the hospital.  From brightly colored kites on the curtains to the yellow ducks in the bathrooms, the department was decorated with a child in mind. Camden Clark's nursing staff is specially trained in pediatric patient care. Games, books, a VCR and videos, stereo, Nintendo 64 and PlayStation are available for your child's enjoyment.
The Women's and Children's Units are secured units for the safety of the new mothers, babies and children in our care. Access to these units is limited and monitored round the clock by our security staff.